The Bright Side of Life
February 06, 20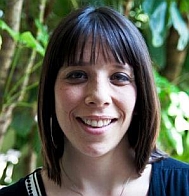 Following the news this week has been dispiriting. While Australia is no longer on fire, we're up against the next big challenge of 2020 so far: illness. As the novel coronavirus gathers strength, there are increasing numbers of reports about how the novel coronavirus is affecting business in general and the diamond and jewelry industry specifically. Trade shows have been postponed until later in the spring, diamond sales moved to other geographic locations, and it seems, unfortunately, that this is just the start of things.
But, since you can get all the gloomy news you want from any newspaper or website, here's some stories you might have passed over.
The GIA has announced that it's giving a cool $2 million in scholarships for 2020. Applications are now available for scholarships for professionals and students interested in gemology and jewelry manufacturing arts programs, distance education courses and lab classes related to gems and jewelry.
Last year, GIA awarded 458 scholarships that ranged from $600 to $23,000 to pursue eLearning courses, lab classes and on-campus programs and it has awarded nearly $10 million in scholarships since 2015, helping over 2,000 students study at GIA globally.
Congratulations to all those who are about to set out on their studies.
Jewelry behemoth Pandora has said it wants to become carbon neutral - in both its operations and supply chain - by 2025. The company also said by the end of 2020 it plans to source 100-percent renewable electricity at its two crafting facilities in Thailand.
"Addressing climate change is one of the greatest challenges facing the world today, and as a large global company we have an obligation to contribute to the necessary solutions," said Pandora CEO Alexander Lacik.
Let's hope more companies follow Pandora's lead.
Recently, a U.S. Air Force veteran collapsed after discovering on the Antiques Roadshow that a Rolex watch he bought in the 1970s for $345 is now worth up to $700,000. I think I would have had some palpitations myself.
And it's likely he's not alone (although there are no guarantees of quite such a good return on investment.) That's the finding of a survey of 10,000 people released today by pre-owned jewelry, watch and diamond buyer, CIRCA, which found there is over a trillion dollars of jewelry sitting unused and unworn in people's jewelry boxes across the world.
While the 86-to-95 age group own the highest value jewelry and watches, the most common age for resale of luxury watches and jewelry is 56-65, which CIRCA says has an average worth of over $8,000.
In case you didn't see the story here, the bright spark in my week has been the Valentine's Day contest being run by Domino's Australia, giving pizza lovers the chance to win a gold, diamond and ruby slice of pizza engagement ring. While this is one ring that's not winning any awards for beauty, I love the fun and cheekiness of the design. Would I wear it? Absolutely! Would I want someone to propose to me with it… that's another story. Either way, I can't wait to find out who the lucky winner is.
May next week bring us more moments of joy and laughter than this past week has done and let's hope this is an epidemic that peters out as soon as possible.
Have a fabulous weekend (and don't forget to wash your hands!).