We Have a Problem
February 13, 20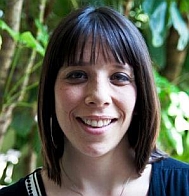 (IDEX Online) - Oy vey. We have a problem. A perception problem. This time, it's not the whole lab-grown versus mined diamond debate (no doubt more on that next week), but the Jane Fonda ethical jewelry brouhaha that's spilt over social media following the Oscars.
If you're not up-to-date on this "controversy," here's the abridged version: Jane Fonda, veteran activist, wore a recycled (read: she had worn it before) dress to the Academy Awards and paired it with "ethically" sourced gold and diamonds by luxury jewelry brand Pomellato.
It goes without saying that she totally rocked the look. But then Fonda, who is no stranger to controversy, somehow offended Piers Morgan, admittedly someone who has made a career of late out of taking offence at other people and tearing them down in public. Her crime was this Tweet - "At Oscars wearing Pomellato jewellery because it only uses responsible, ethically harvested gold and sustainable diamonds."
In his scathing response, Morgan Tweeted, "The sacrifice is humbling!"
And then the floodgates of disgust opened on social media with people coming out both for and against Fonda's stance, with the naysayers edging out those who thought wearing ethical jewelry was a responsible and commendable thing to do.
Scanning the comments on The Daily Mail, Morgan's news outlet of choice (or where he spews most of his opinions in longform), here's just a sample of some of the responses quoted verbatim:
"Can someone please explain exactly what ethically sustainable sourced gold and diamonds are. Because to me it sound BS."
"Not wearing "blood diamonds" is a good idea. Just like not wearing fur is a good idea. Whether that makes you virtuous or not, I have no idea. But it isn't a good idea to wear stuff that you know has caused unnecessary suffering, and/or been used to fund wars and terrrism."
"I think Piers needs to look at the Diamond Trade, it's horrific. There's been a worldwide attempt to stamp out "blood diamonds" (diamonds mined in conflict zones and used to fund insurgency) and/ or where people are abused and enslaved. Including little children. On the one hand, you could say "I will just not wear diamonds" but there are people (miners) that rely on that industry as their only income. Ethically sourced is better, if you are going to wear them at all."
"Just when you think these people have reached the limits of their craziness they come out with something else to prove you wrong. Ethically harvested gold, they will have to come up with something really ludicrous to beat that one."
Eeesh.
Yes, Fonda regularly gets arrested for protesting climate change and says many things that only someone with her privilege can get away with and yes, she is still tainted with the now-repudiated claim that she betrayed American POWs during the Vietnam War, but the malicious response to her Tweet seems misplaced.
Instead of applauding someone for standing up on one of the world's biggest stages and proclaiming the ethical provenance of what they are wearing, Fonda has been vilified and ridiculed.
That's one side of the story. The other is that taking these few comments as a sample proves that people really don't know about ethically produced jewelry and the power for good that diamonds have in so many communities all over the world.
No doubt Piers Morgan has already moved onto his next victim, but we're left with a feeling that there is still so much to be done to educate people about the benefits as well as the beauty of responsibly produced jewelry.
Have a fabulous weekend.