The New Wedding Rules
February 19, 20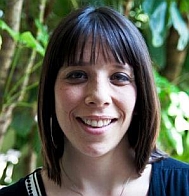 Weddings just ain't what they used to be. Innovative traditions are being created, new rules are being written and couples feel a freedom to be themselves like never before.
While not all of the guests might approve or even understand the happy couple's couple choices, according to leading bridal website The Knot, weddings are now being used not only as celebrations but a chance for the couple to "make a positive impact while showcasing their cultures, values and unique lifestyles."
But, first things first. The potentially bad news.
Couples are increasingly cost conscious.
That's according to The Knot's "2019 Real Weddings Study." The average wedding in 2019 cost $33,900, which included the engagement ring, and was on par with the average cost of a wedding in 2018.
Even more potential bad news?
Given the current situation in the Far East, we could be in for a prolonged economic slowdown. That means couples who are newly engaged or planning an engagement could be about to become more conservative with their spending.
While that might not influence weddings this year, it could well have an impact in 2021 and beyond. That's because couples are spending an average of 15 months (up from 14 months) in 2018 personalizing and celebrating their weddings.
Let's set that gloom and doom aside for the time being and head back to the good news, which is that engaged couples are 'highly focused on ensuring every element of their wedding is not only representative of who they are, but also their values and beliefs," explains The Knot editor in chief Kristen Maxwell Cooper.
"Many are even taking their celebration a step further and using it as a form of activism." In other words, she says, "They're looking for ways that their wedding can make a positive impact on the world, whether that's supporting a local industry, minimizing their carbon footprint or hiring a like-minded vendor team who upholds similar values as they do."
So, how does that work in practice? One in four couples source local products for guests, 22 percent repurpose wedding day details to eliminate waste and 14 percent prioritize eco-friendly decor elements.
Cue, opening for the jewelry industry to promote the positive good that their products do in so many parts of the world.
More and more companies are striving to be carbon neutral, others use ethically mined gold (a la Jane Fonda fame) and still others showcase that they only use diamonds from sources that they know contribute to the well-being of workers and the communities in which they are mined.
Just a quick look at the Diamonds do Good website provides so many openers that any couple looking to ensure the sustainability and provenance of their engagement or wedding rings would love to hear: KP Sanghvi is empowering women and encouraging independence in Indian society, Okavango Diamond Company is encouraging entrepreneurship in Botswana and Dominion Diamond Corporation works with Aboriginal communities to protect sub-Arctic wildlife.
Tell the stories. Spread the word. Be part of what today's couples are looking for.
Have a fabulous weekend!