IDEX Online Celebrates 20th Birthday
February 18, 21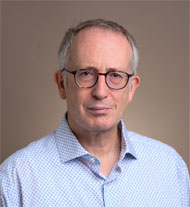 The internet was still in its infancy, Google was barely a noun, let alone a verb, and office keyboards belonged to typewriters, rather than computers. It was 2001, the year IDEX Online launched itself on an unsuspecting diamond trading public. Everything was about to change. For a century and a half De Beers had reigned supreme, and business was strictly done on their terms. Not for much longer. An industry languishing in the 19th century was about to leapfrog the 20th century altogether and land in the 21st. At the time many dismissed the worldwide web as a passing fancy, but those with vision recognized it for what it was - the biggest possible gamechanger. Among them were IDEX founder Ehud Cohen, whose father, Michael H. Cohen, was general director of the Israel Diamond Exchange, and co-founder Tamar Katzav. They realized it was possible to "build" a virtual trading exchange. It would mirror a physical one, but at the same time it would create a whole world of new opportunities.
Fast forward two decades and IDEX is now a global direct buying service that lists over a million polished diamonds online. It features live, supply listings with dynamic pricing features and a proprietary and unique online transaction clearing function and has service centers in the main diamond cities such as Antwerp, Mumbai, Ramat Gan and New York. The loyal and dedicated IDEX team nurture the strong and long-lasting relationships that drive the business and have helped build its unrivalled reputation for transparency, objectivity and trust. One of the company's proudest achievements has been the exclusive agreement with insurance giant Jewelers Mutual, providing over 10,000 U.S. jewelers with transparent access to inventory and pricing information.
Pic shows early IDEX web pages
In the early days IDEX was much like craigslist for diamond traders. Today it not only provides a seamlessly automated service for buyers and sellers, it's also a big data company. It holds tens of millions of data points on each diamond category, covering over 70 per cent of global certified polished diamonds.
That allows it to create the world's most transparent, accurate, transaction-based, diamond pricing and indices, in real time. Its Guaranteed Diamond Transactions (TM) remains the first and only spot market - purchasing, authenticating and delivering any diamond to any location. IDEX also provides the diamond world with impartial news coverage and a weekly newsletter that reaches over 75,000 industry players.
The future promises opportunities not even thought of when the first web pages were uploaded in 2001. IDEX has signed agreements with two major players to supply the data and logistics services that will drive diamond-backed cryptocurrency trading. It cooperates with companies working to make diamonds an alternative asset class for investment. And it has partnered with DelGatto Diamond Finance to make much-needed inventory-based credit available to the diamond and jewelry industry.
So much has changed in the last 20 years. Even more is going to change in the next 20.