Puzzling Case of the Dan Gertler Sanctions
March 18, 21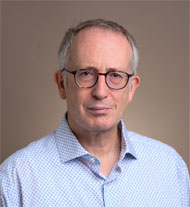 So why did the US government withdraw sanctions on Dan Gertler, only to see them re-imposed a few weeks later? Donald Trump's administration pulled no punches back in 2017 when it announced sanctions against 13 individuals who it described as serious human rights abusers and corrupt actors. Among them was Gertler, who made it big as an Israeli diamond dealer, then diversified into gold, oil, cobalt and beyond. The Treasury Department said he was "an international businessman and billionaire who has amassed his fortune through hundreds of millions of dollars' worth of opaque … mining and oil deals in the Democratic Republic of the Congo".

Gertler became a specially designated national (SDN) under the Global Magnitsky Act, which authorizes the US government to sanction those it sees as human rights offenders, freeze their assets, and ban them from entering the U.S.
Three years later, in the dying days of the Trump era, those sanctions were quietly lifted and his assets were effectively unfrozen. His status as an SDN remained, but on 15 January he was granted a special one-year license allowing him to resume his business activities in dollars, albeit with some conditions. The move provoked a furious response, particularly from those in the Democratic Republic of the Congo (DRC) who accuse him of plundering the mineral resources of one of the world's poorest countries. On 8 March Joe Biden apparently bowed to pressure, reversed his predecessor's decision and restored the status quo.
"The license previously granted to Mr. Gertler is inconsistent with America's strong foreign policy interests in combating corruption around the world, specifically including U.S. efforts to counter corruption and promote stability in the Democratic Republic of the Congo (DRC)," said the Treasury Department.
When it originally imposed sanctions, the department said Gertler had used his close friendship with then-President Joseph Kabila to act as a middleman for mining asset sales in the DRC, requiring some multinational companies to go through Gertler to do business with the Congolese state.
"As a result, between 2010 and 2012 alone, the DRC reportedly lost over $1.36 billion in revenues from the under-pricing of mining assets that were sold to offshore companies linked to Gertler," it said. It also told how he paid the DRC government $500,000 for oil rights - which he later sold for $150m.
The puzzle here is not why sanctions were imposed in the first place, or indeed why they were hurriedly re-imposed just a few weeks later - but what it was that prompted Trump to lift them for the interim. We know that Gertler had former Harvard Law School professor Alan M. Dershowitz fighting his corner. Veteran Dershowitz, aged 82, who counts Harvey Weinstein and Jeffrey Epstein among his clients, represented Trump himself in his first impeachment trial last year.
We also know that, according to the New York Times, Gertler "played an undisclosed role in helping US national security interests". No further details are provided but Gertler's own website refers to his "diplomatic forays", his appointment as Special Emissary to the US by Kabila and his role as peacemaker and a champion of democracy and human rights.
"Dan Gertler has been a friend of the Congolese people and a valuable diplomatic emissary between the new nation, its neighbours and the United States," says his biography. "He was exclusively authorised to speak for the needs of the DRC, to help the country become a truly democratic state and organize the first free elections in its history." His position also meant that the DRC had "a high-level open line of communication with the US - beyond the regular diplomatic channels".
The picture of Gertler as a friend of the Congolese people is somewhat at odds with the criticisms aimed at him by the human rights group Global Witness. Its investigations, together with Platform to Protect Whistleblowers in Africa (PPLAAF) conclude that Gertler appears to have evaded the US sanctions, allowing him "to continue reaping the vast financial benefits" from a country where it says most of the population survives on less than $2 a day.