Why Buy Jewelry when you can Rent Instead?
April 07, 21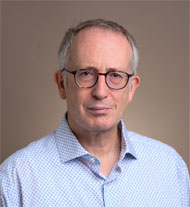 A Chanel handbag for $600 a month. A Rolex Submariner watch for $300 a month. Why buy life's luxuries when you can rent them instead?
A whole new world is opening up, not just for those with money to rent a range of high-end goods that are beyond the reach of most. But for ordinary folk to enjoy a more affordable buzz. Signet, the planet's biggest diamond retailer, embraced the rental philosophy this week with the much-publicized purchase of the fashion jewelry platform Rocksbox.
It's a significant departure for a company traditionally associated with bridal and higher-end goods, and confirms its commitment, after the success of its three-year-turnaround program, to explore new avenues. In this case, that means renting jewelry rather than selling it.
Success, as the marketing guru Sergio Zyman famously put it, is "selling more stuff to more people more often for more money more efficiently".
Rocksbox ticks all those boxes, if you replace "selling" with "renting". It targets young women who would otherwise be described as "self-purchasing", but that's the point. They're not purchasing, they're renting. They pay $21 a month to receive a box of three items - necklaces, bracelets, rings and earrings - based on the preferences they submit. They can exchange the box as often as they want for a news set of three, in fact Rocksbox encourages them to do so. And they can buy any piece that takes their fancy.
They're not choosing to rent because any single item is beyond their reach. They're renting because they enjoy the buzz of constantly being able to wear new stuff. The most expensive item currently listed on Rocksbox is a pair of Kendra Scott Nina Statement earrings, which sell to members for $128 and the cheapest is a pair of $29 hoop earrings. Most items are brass, typically plated with 14K gold, rose gold or sterling silver and featuring semi-precious stones, such as opal, agate, quartz, jasper, labradorite, aventurine, moonstone, garnet, and amethyst. For a year's subscription of $252 members could buy several such pieces outright. But who wants to buy when there's a choice of over 5,000 items to rent?
When I was a kid growing up in Manchester, England, in the 1970s, the big TV in the corner of our living room was rented. When I say big I don't mean it was a huge flatscreen like today. It was a big wooden beast of a thing that sat on a metal frame and took about 10 minutes to warm up. We rented it not because we were desperately poor, but because £8.75-a-month ($12 at today's exchange rate) was considerably less than the cost of outright purchase. A friend recently told me that his parents (less posh than mine!) also rented their telly (as we call it England). They had a black and white set (yes, really) but upgraded to color as a treat in December, so they could enjoy the Christmas specials.
It's all a question of perspective. Rental used to be more a necessity than a choice, and in many cases it still is. People usually rent a home because they need to. They can't afford to buy, or they can afford to buy but can't find what they want, and so on. Similarly they often rent a car for convenience - for an airport pick-up, a one-off journey, and so on. But nowadays people also rent things simply for the fun of it. I found a website where I could rent a camper van for a vacation ($125 a day), with the option, for an extra $10 a day, of renting "an adorable dog" to keep me company. Signet has tapped into a new and potentially huge market with the Rocksbox acquisition. Let's see if others follow.
Have a fabulous weekend.