We Need to Talk about Lab-Grown Diamonds
July 27, 23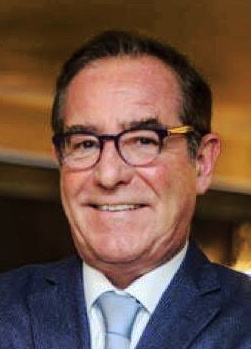 Peter Meeus is Managing Director of his Dubai-based consultancy firm, PME Consulting, and serves as Special Advisor to the Ministry of Mineral Resources, Petroleum and Gas of Angola for the establishment of the upcoming Angola Diamond Exchange. He was a Founding Member and now Honorary President of the Dubai Diamond Exchange. In a previous life he was Director of the Antwerp Diamond Bourse and CEO of AWDC. The views expressed in this Memo are solely those of the author and do not necessarily reflect the views of affiliated or associated parties.

Undoubtedly, the first DMCC LG symposium was a tremendous success. It was a trendsetting event and like with so many previous initiatives, that is to be applauded. The question however is: is it for better or for worse?
There is a French saying: "what women want, God wants". As women are the ones who by and large wear diamonds, I am going to put on my female glasses.
In small diamonds below 0.20 points the production cost is equal between natural and lab-grown diamonds. Therefore, the market for LGs is to be found in larger goods.
Diamonds are not only bought because they represent a unique emotion of love. They also represent lasting value and because for the receiver they demonstrate distinction. If you can afford wearing 4-carat earrings, then you distinguish yourself if you were a man as if you drive a Ferrari; 2 carats then are like an expensive Tesla or a Porsche.
With the generalization and acceptance of LGs in the world market, we really need to talk about lab-grown diamonds, not from the perspective of the symposium on how to sustain the LG business (where have we heard that before?) but from the broader impact it may/will have on the natural diamond luxury segment.
Will there still be enough consumers wanting to buy/wear a pair of 2x2-ct earrings costing USD100,000 when an identical pair is there all around you in shops and online for USD2,000, if you neither optically nor physically can distinct them?
Will you still be asking your female friend: "Have you seen my diamond ring?" Or instead ask: "have you seen my Tiffany, my Cartier, my Bvlgari, my Graff, my Chopard, my Harry Winston, my De Beers?"
Will the onus for this problem only be on the big brands reinventing their products and making them very recognizable and at the same time come with truly unique designs with larger diamonds so that the buyer would get the "distinction" he/she always used to get when buying natural stones? What will happen with the 75% of diamonds that go into non-branded jewellery?
Many questions and nobody knows the answers. What do we know in the meantime?
Pandora's box was of course opened with Lightbox, although the disruptive nature of technology would have caused it anyway. The inaugural LG symposium on 10 July in Dubai was the first formal acknowledgement of the future role of the LG flood replacing the "real thing". Kudos to the DMCC for having thrown a cobblestone in the natural diamond pond.
Today on the market one cannot ignore anymore this normalizing/legitimizing/cannibalizing - please choose what fits - the ongoing replacement at retail level of rare and unique, high-value large natural diamonds coming from middle earth with cheap man-made lab-grown equivalents. The price of LG production is dropping fast; a 4-carat costs not even USD2,000 wholesale. In a couple of years - maybe sooner even - there will be equal to more LG than natural per year of production.
The June Vegas Show seems to have attracted herds of buyers to the LG halls confronting the industry with an inevitable 'moment of truth'.
In the US there is ongoing declining demand for (natural) engagement rings (50/50 as per Tenoris/Edahn Golan in April of this year). Is that the reason De Beers stepped into the lab-grown engagement ring category in June? Are we in a stepping stone scenario? How long before LGs reach 65%, 80%, 95%, 99%…?
Will this become a threat for the African diamond producing countries which stand for more than 2/3 of the world's production? Will the demand for natural diamonds in the short term shrink?
What will be next? Is this a concern only for the US and not affecting Asia (yet)? Will the LG machine turn diamonds into a truly generic product category and then affect the luxury allure of natural diamonds? If so, would it not be better if they sell them per gram or kilogram and not per carat?
Will LVMH - Europe's number one company by market cap - in its "exploration of the possibilities" of LG be confronted with a Bud Light dilemma? Are LGs somewhere on the crossroad between disruptive tech and the Sustainable Development Goals? Are LGs more "sustainable" than mined diamonds? Isn't the opposite true looking at all the good that diamonds do? Is there any science-based proof for these claims?
In the tech world, this process is called "creative destruction". So let's hope a phoenix will rise from the ashes. Question is if that phoenix will fly. Can both product categories live together ? Or have we been living in a fairy tale like kids believing in Snow White and the Seven Dwarfs? As it could be like coal and oil; the latter eating up the former in two decades? Or will it go faster?
Compliments also to the people that now - in the short term- are making serious money with the substantial better margins for LGs against the natural diamonds. They likely go with the French saying "after us, the flood." They all know this will not last, as supply will be abundant, cheap, not rare and hence not distinctive any longer.
My humble suggestion for the diamond conference's next theme would be: "How to protect the natural diamond business from cannibalization by Lab-Grown". And to ask De Beers to be the main sponsor. A bit like 20 years ago at the 2003 Antwerp Diamond Conference with Bill Clinton when (then) DTC had a lot to explain on its Supplier of Choice (SOC) strategy while liquidating 25% of its sightholder base.
Many people are indeed wondering if in Q2 2023 the cat was now really thrown amongst the pigeons. A full pint of leadership and vision from London would be very welcome! Is everybody on board @NDC, @GJEPC, @AWDC, @DMCC, @ISDE, @CIBJO, @WFDB? Or will the industry wait till the Prince wakes up Snow White?