Botswana Deal Done, Namibia is Next
August 03, 23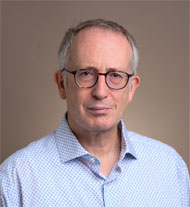 The ink is barely dry on the provisional new De Beers deal with Botswana, and attention is already turning to Namibia.

Namdia, the state-owned diamond trading company, has made it clear it's hoping for a significant increase in its 15 per cent sales allocation when the current 10-year deal expires in May 2026.

"We would like at least a 50 per cent or 75 per cent purchase entitlement because we have the capacity to handle this," Namdia CEO Alisa Amupolo told The Namibian newspaper.

That would be a huge increase. Botswana negotiated a doubling of its allocation - from 25 per cent to 50 per cent - phased over a decade.

That was after President Mokgweetsi Masisi made repeated threats to walk away from the deal unless he got his fair share. So can Namibia realistically expect an even bigger increase?

"We have capacity to handle any volume of caratages," Amupolo told IDEX Online this week. "If the government aims for the stars, be it 50 per cent or 75 per cent, NAMDIA is well poised for the future.

"NAMDIA remains committed to being a valuable contributor to Namibia's success and has demonstrated value, thus eager to see the government negotiate for a higher allocation of the entitlement, which would provide it with greater sales margins and amplify its positive impact.

"The recent Botswana/De Beers agreement has instilled hope in Namdia that its upcoming negotiations will yield positive results."

Namdia was founded in 2016 as a price discovery mechanism for Namibian diamonds. Before that De Beers was responsible for selling all the country's production.

Amupolo says Namdia now sells its entire diamond allocation through competitive bidding, and is achieving higher prices than De Beers.

"The 15.3 per cent margin achieved for 2022/23 exemplifies the effectiveness of Namdia's price discovery mechanism, showcasing the high demand for Namibian diamonds," she said.

"Diamantaires worldwide are willing to pay a premium for these highly sought-after gems."

Uahoroka Kauta, Namdia's chief operations officer, told a recent industry event that the company had grown because of the increased volume of goods sold and "the increase in the prices we are able to fetch for the diamonds outside the De Beers price book. Last year we were fetching prices 12 per cent above the standard selling value."

In February 2022, Namdia started selling 60 per cent of its diamonds through competitive bids rather than direct sales.

In January 2023 it switched to 100 per cent competitive bidding, selling to 36 clients in Belgium, Dubai, India, Israel and Namibia.

"Our competitive bidding process employs an auction system that enables clients to place their best bids on exclusive, custom-made parcels," said Amupolo.

"Ultimately, the highest bidder secures the winning offer."

Diamonds were first discovered in Namibia back in 1907. Today the vast majority are marine diamonds recovered from the Atlantic - around 500,000 carats during Q2 2023, compared to 100,000 carats on land.

De Beers relinquished its monopoly on diamond mining in Namibia in 1994 and established the Namdeb Diamond Corporation, a 50/50 split with the country's government.

Diamonds currently represent seven per cent of the Namibian government's annual revenue and 40 per cent of its export revenue.

Amupolo says an increased diamond allocation would benefit Namibia as a whole.

"Revenue from the diamond industry is not just confined to economic growth," she said.

"There is a positive off spin to government social development programs aimed at enhancing the welfare of Namibian citizens.

"These programs encompass vital sectors such as healthcare, education, and poverty alleviation initiatives, improving the overall quality
of life and livelihood for Namibian people."

She has spoken of a 'positive wind that is blowing' after the De Beers agreement with Botswana.

"As of now, there is no specified timetable for the renewal of the agreement which will be driven by our government," she said.

"However, Namdia has been diligently preparing to ensure it is well-poised for the future, aiming for a positive outcome when the time for renewal comes."