And Now for the All-Diamond Watch
August 09, 23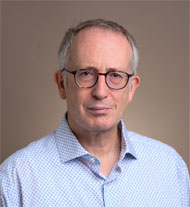 You may have seen reports in recent days of an all-diamond ring - a huge lab grown painstakingly crafted into a perfect circle.

It wasn't the first of its kind, it certainly won't be the last . . . and the company that produced it is already working on something bigger and better.

They're creating what will become the world's first watch cut from a single diamond.

"Luxury watch companies like Jacob & Co have watches completely filled with small diamonds," said Ton Janssen, CEO of Dutch Diamond Group, a family business based in Cuijk, south east Netherlands.

"That's not really interesting. Everybody can do it. But we are making the housing out of one solid diamond."

By early next year he hopes to have the diamond wafer he needs - 50mm by 50mm with a depth of 10mm and weighing around 300 carats. It will take three or four months to grow, he says.

He works closely with Audiatec, a German startup now owned by Diamond Foundry, which uses a patented method to grow extremely big diamond wafers.

And then will come the really tricky part. Cutting it.

Janssen knows only too well that even a slight inclusion can see many hundreds of hours of work vanish in a moment.

He's made two all-diamond rings, so far, and in both cases the first attempt ended in failure.

He and his team had invested 300 or 400 hours cutting their first all-diamond ring back in 2017 when it suddenly shattered.

"Faceting the outside is something you can do easily," he said. "But the challenge is the inside. It's a risk, and we always knew it was a risk."

They started again, and this time, after 1,300 hours, they succeeded in producing what he describes as "the world's first full-diamond ring" (there's some debate on this, I'll return to it later).

HRD Antwerp graded the 3.86-carat ring as E / VVS2, very good polish, excellent symmetry.

Janssen was tempted to auction it, seeking bids over €250,000, but he says his wife persuaded him to put it on display instead. It's currently on show at the Antwerp Diamond Museum.

The second ring - the one that's been making headlines - was commissioned for a Chinese billionaire.

Heursel, the long-established Belgian jeweler, asked Janssen how long it would take and what it would cost for a tailor-made all-diamond ring.

He knew the risks, agreed a price and said it could take at least a year. He started in June 2021.

"Just before Christmas, I was playing golf," he said. "One of my engineers called me. I have bad news for you, he said. The ring has collapsed.

"They had to heat the ring a little bit, there was some tension in it and the ring collapsed into several pieces. So again we had to start from zero."

Second time around it worked, and the ring, this one bigger than the first, was GIA-graded as 4.04-carat E / VVS2.

It will be shipped to the client next month. Janssen isn't keen to reveal the exact price. But he indicates it's somewhere between $285,000 and $450,000.

Lab grown technology really is turning things on their head. The raw material - the diamond - is no longer the primary cost. It's the many hundreds of hours of skilled labor.

Unless, of course, you decide to craft an all-diamond ring from a mined, rather than a lab grown diamond.
Pic shows Dutch Diamond Group's 4.04-ct all-diamond ring. Courtesy GIA


That's what Geneva-based Shawish Jewllery did in 2012, crafting a huge rough stone into a 150 carat ring, with a price tag of $68m.

As a footnote, I should address the debate I mentioned over whether Janssen's all-diamond ring was actually the first.

In December 2018, Diamond Foundry, the US-based lab grown company sold such an item online at Sotheby's for $256,000.

It was designed by Sir Jony Ive, Apple's chief design officer, together with renowned industrial designer Marc Newson, but it's unclear if it actually existed, or was in the process of being made.

Auction notes are largely worded in the future tense: "the cutters will have to create it from scratch", "the diamond block will be faceted with several thousand facets", "the finished ring will have between 2000-3000 facets".

Janssen says nobody he knows has seen it, and he doubts whether it actually exists. I've asked Diamond Foundry about it. If they clear up the confusion, I'll let you know.
Have a fabulous weekend