End of the Eira Era
August 17, 23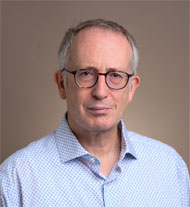 It's been a busy few days at Lucara. Last week the Canadian miner found a 1,080-carat diamond. This week it lost a CEO.

Eira Thomas may have attracted undue interest by virtue of being a woman in a man's world - which earned her the tabloid title Queen of Diamonds - but that shouldn't take anything away from her remarkable achievements.
She graduated with a degree in geology and worked her way up from geologist at Aber Diamond Corporation (now Arctic Canadian Diamond Company) to Vice President Exploration and ultimately a board director.
She went on to co-found Stornoway Diamond, serving as CEO then executive chairman, and leading the acquisition of the Renard diamond deposit which subsequently became Quebec's first diamond mine.
Thomas also served as CEO of Kaminak Gold Corporation, owners and operators of the Coffee Gold Project, in Yukon, western Canada.
She had something of a headstart in the industry, thanks to her father Grenville (Gren), the legendary prospector.
He started his working life aged 16 as a coal miner in Swansea, Wales, but went on to study geology at university, and moved to Canada when he was 23.
There he worked, very successfully, in geology, drilling, and later prospecting for copper and rare-earth metals near Yellowknife, in Canada's wild Northwest Territories.
Thomas joined him there during her summer vacations, from the age of six, she recalls in an interview with The New Yorker.
She returned, this time in a professional capacity, to the same part of the world when he needed her help searching for diamonds.
In 1991 the kimberlite pipe that was to become the Ekati mine, had been discovered, sparking something of a diamond rush.
Thomas worked as chief geologist at Aber, her father's company and in 1994, after two years of drilling below a frozen lake in near-Arctic conditions, she and her team finally found the deposit that became Diavik, Canada's second diamond mine.
It started production in 2003, is now owned by Rio Tinto, and is expected to yield well over 100m carats during its lifetime.
Fast forward to 2007, and Thomas was, together with Catherine McLeod-Seltzer and the late Lukas Lundin, raising funds for a project in Botswana, exploring a site that De Beers had long ago rejected, but where she and her partners saw potential.
That was to become the world-famous Karowe mine, a leading producer of large, high quality, Type IIa diamonds and home to four +1,000-ct diamonds since production started there in 2012. Among them are the 1,758-ct Sewelo and the 1,109-ct Lesedi La Rona.
The most recent was unearthed just last week, days before Thomas, aged 51, announced her departure.
Thomas became CEO in 2018, and during her tenure she led the commercialization of the Clara digital sales platform, designed to disrupt the way diamonds were traded after what she described as a century of inefficiency and inflexibility.
She also negotiated a deal with Belgian manufacturer HB Antwerp to sell the +10.8 carat rough diamonds that have historically accounted for around 70 per cent of Lucara's annual revenue.
The underground expansion at Karowe is another landmark in her time at Lucara. It's designed to extend the mine's life until at least 2040, but it's running as smoothly as it might.
Costs are up 25 per cent on the original forecast (from $547m to $683m) because of technical challenges, and production won't now start until the first half of 2028, rather than the second half of 2026.
Lucara hasn't said when Thomas is due to step down or why she's leaving. She'll be replaced by William Lamb, who served as the company's CEO before her, from 2011 to 2018.
Have a fabulous weekend.