Not so Clear, Not so Conspicuous
August 31, 23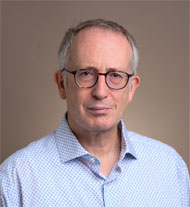 What happens if an advertiser fails to mention that the diamond they're selling was actually grown in a lab?

There's a set of guidelines in place in the US, formulated by the Federal Trade Commission (FTC), which require what it calls "clear and conspicuous disclosure".

The seller is obliged to tell the consumer that the diamond is not mined, and to so by clearly describing it as "laboratory-grown," "laboratory-created," "[manufacturer name]-created," or similar.

But is anybody responsible for policing these guidelines? No.

Individuals or organizations can refer potential violations to the National Advertising Division (NAD) of the BBB (Better Business Bureau) National Programs — a non-profit regulator.

In a case of persistent non-compliance, the NAD can refer the matter to the FTC.

All of this can be a costly and time-consuming process, so in practice it's rare, but not unknown.

Last week the NAD announced it had "recommended" that Agape Diamonds modify its online marketing so that the lab grown origins of it diamonds were clear and conspicuous.

It was acting at the behest of the Natural Diamond Council (NDC), which promotes natural diamonds.

Agape made modifications, but not to NDC's satisfaction. NAD went back and told Agape to modify again, and this time Agape complied fully.

The problem, as David Kellie, CEO at NDC explains, is that digital brands selling direct to consumers now realize they can skirt the guidelines by using a picture of a diamond, or using other ways to describe it, without the actual word "diamond".

"They have been avoiding disclosing, according to the FTC guidelines, because they haven't been using the word diamond," he told us.

"The FTC guidelines say that if you use the word diamond, and it's a lab grown diamond, you have to disclose that.

"You have to say that it's a lab grown diamond with equal conspicuousness.

"Retailers have been getting around that by saying by not using the word diamond. They've been talking about an engagement ring or a solitaire."

If the word "diamond" is absent, then the FTC guideline that it should be preceded by the descriptor "lab grown" or similar, conveniently falls away.

In the Agape case there's a clue in the name. "Their company name is Agape Diamonds," says Kellie.

"If you see an ad for Agape Diamonds, they don't talk about what it is they're selling.
"And so it's a reasonable expectation on behalf of the consumer to believe that what they're selling is diamonds, and diamonds without a disclosure are natural diamonds. And that isn't what a gap was selling in this situation."
Why did NDC decide to act in this case? "Agape has previously received a warning letter in 2019, from the FTC," says Kellie.

"There has been, over a significant period of time, what we believe to be a lack of clear communication as to what it is that they're selling.

"We've had a lot of people in the industry sending us examples, we know that there have been consumer complaints to the JVC (Jewelers Vigilance Committee).
"So in this case, we believe this was a particularly strong example of a retailer not disclosing properly."
The price gap between natural diamonds and lab growns is getting wider almost by the day.

Is there really a risk that consumers will believe they're paying so little and still getting a mined gem?

"I think it's a bigger risk actually," says Kellie. "I think the financial incentive is much greater to not tell people that what they're selling is of a much lower value than a natural diamond.

"So actually, my concern becomes more, the wider that gap becomes."

In a press release NAD quoted Agape as saying it was "committed to accurate and truthful advertising, as recommended by NAD and as codified in the federal regulations and enforced by the FTC."

We made several of our own approaches to Agape Diamond for comment.
Have a fabulous weekend.