Time for Christie's to Reflect on Horten Jewels
September 14, 23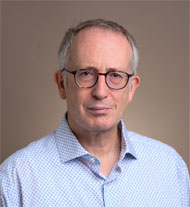 There's nothing like a swift and decisive action. Sadly, Christie's decision to cancel the final sale of Heidi Horten's vast jewelry collection was neither swift nor decisive.
The auction house dithered for six months, despite an onslaught of criticism, and only decided to walk away after the most valuable lots were sold.
Horten's jewels were bought with a fortune that Helmut, her first husband and a Nazi party member, made under the Third Reich, forcing Jewish businessmen
in Germany
to sell their department stores at rock bottom prices.
It was part of the "Aryanization" laws, under which Jewish-owned property and assets could legally be seized.
This was a detail Christie's conveniently overlooked in its initial publicity for two auctions in Geneva, which went on to raise, between them, a record-breaking $202m.
"The glorious assemblage comprises over 700 jewels, a true embodiment of Mrs Horten's timeless elegance, glamour and taste for collecting," it said.
The collection of Bulgari, Cartier, Tiffany, Harry Winston, Van Cleef & Arpels and other showstoppers represented the most valuable jewelry collection ever to be auctioned.
But no mention of the dark side of Helmut Horten's fortune. He was, Christie's said, simply "a German entrepreneur and businessman".
According to David de Jong, the author of Nazi Billionaires: The Dark History of Germany's Wealthiest Dynasties, Horten "laid the foundations of his wealth during the Third Reich by acquiring companies on the cheap at fire-sale prices from Jewish business owners under duress".
Heidi Horten left an estimated $3bn when she died in 2022. Shortly before her death she commissioned a historian to investigate the source of her first husband's wealth.
Like de Jong, they concluded that Helmut Horten had clearly benefited from the forced sale of Jewish businesses.
Christie's responded to an avalanche of criticism by inserting an additional paragraph into its sales notes, referencing the $1bn Horten left to his young wife (she was 19, he was 51 when they met).
"Mr. Horten, her first husband, passed away in 1987, leaving a significant inheritance to Mrs. Horten, the source of which is a matter of public record," it said.
"The business practices of Mr. Horten during the Nazi era, when he purchased Jewish businesses sold under duress, are well documented."
If Christie's thought that would suffice,
they were mistaken. A
pledge to donate a "significant" though unspecified portion of its commission to Holocaust research and education, did little to help the situation.
The World Federation of Diamond Bourses (WFDB) said the auction house should donate at least half the proceeds to Holocaust charities.
"In a time of Holocaust denial and the resurgence of anti-Semitism around the world, we find it especially appalling that a world-renowned auction house would engage in such a sale," it said.
The American Jewish Committee said: "It is not enough that this sale will benefit a charitable foundation or that Christie's will make an unspecified donation for Holocaust education.
"Instead, the auction should be put on hold until a serious effort is made to determine what portion of this wealth came from Nazi victims."
And Yad Vashem, the world Holocaust remembrance center in Israel, turned its back on the auctioneer's offer of a donation.
Christie's wriggled. "The provenance of each of the 700 objects up for auction is well documented," said Anthea Peers, president for EMEA (Europe, Middle East and Africa), "with detailed indications of purchase, and none of these jewels come from a spoliation or a forced sale from a Jewish owner."
That may be true, but it misses the wider point.
The two sales in May raised well over the $150m estimate, and far in excess of Liz Taylor's record $116m, set in 2011.
Fast forward three months. Christie's announced last week that the final part of the Horten sale, an online event planned for November, would not now be taking place.
I heard the news during a trip to Berlin, the city from which the Nazis administered the murder of six million Jews, and other "sub-human" non-Aryan minorities.
I visited the idyllic lakeside villa at Wannsee, where Hitler's henchmen rubber-stamped the Final Solution in 1942, the Memorial to the Murdered Jews of Europe, an imposing array of bleak, concrete slabs in the center of Berlin, remnants of one of the capital's largest synagogues and the city's Jewish Museum.
I struggled then, and I still struggle, to understand how Christie's got it so wrong - ignoring the issue, under-estimating the anger it would provoke, believing a sticking plaster would somehow resolve matters and then doing a U-turn when the moment had long since passed.
Some credit, albeit very late in the day, for finally pulling the plug. But why now? I asked the question.
Here's Christie's somewhat measured response: "Christie's has taken the decision not to proceed with further sales of property from the Estate of Heidi Horten.
"As previously reported, the majority of the value of the collection was sold in Geneva in May 2023 for $202 million, raising important support for philanthropic causes, including medical research, children's welfare, and access to the arts.
"The sale of the Heidi Horten jewellery collection has provoked intense scrutiny, and the reaction to it has deeply affected us and many others, and we will continue to reflect on it."