Richline Joins Fight Against Wildlife Trafficking
September 30, 15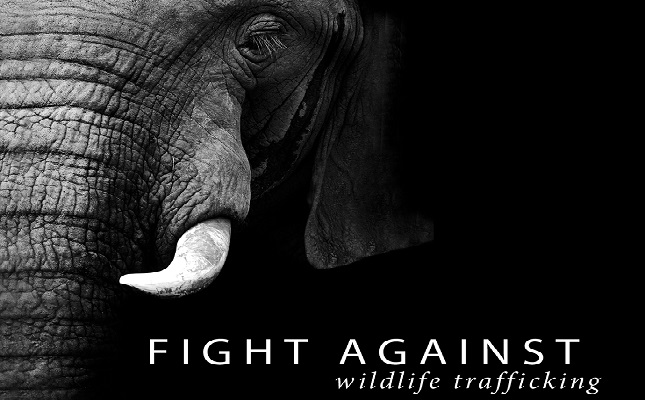 (IDEX Online News) – Richline Group, Inc. has joined the fight against wildlife trafficking as part of its ongoing Richline Responsible initiative. The company, which is a wholly owned subsidiary of Berkshire Hathaway, is joining with other organizations including Ethical Metalsmiths, MJSA, JVC, Fair Trade Jewellery, Rio Grande, FJATA, Wildlife Friendly Enterprise Networks and Jewelers of America to increase awareness of wildlife trafficking.
The company said that in addition to its steadfast stance against the use of illegally acquired wildlife and wildlife products, it is now leading an initiative featuring a new campaign that seeks to diminish both supply and demand for these products throughout the industry.
The campaign, which will appear in a range of industry publications, wants to raise
awareness of the wildlife trafficking crisis in support of the newly formed US Wildlife Trafficking Alliance.
The aim of the campaign is to spread the message that it is the industry's responsibility to comply with US and international laws with the goal of conserving wildlife and their habitats.
The companies and associations involved are working to keep illegal wildlife products out of their supply chains and are educating their customers about the effect of purchasing illegally trafficked wildlife products.
All member companies are being encouraged to make additional, voluntary commitments to protect, and to draw attention to threatened species that are being poached for commercial sale.
"We immediately connected with the goals, and the mission, of the US Wildlife Trafficking Alliance," said Richline chief marketing officer Mark Hanna.
"There is much that we will need to do as an industry to combat this crisis, but the first need is clear: we must raise awareness throughout the jewelry industry in order to diminish demand. We felt it was our responsibility to help spread the word, and we are thrilled to see that so many key industry organizations are willing to get involved."