Peregrine's Chidliak Phase One Development Envisages 10-Year Mine Life
July 11, 16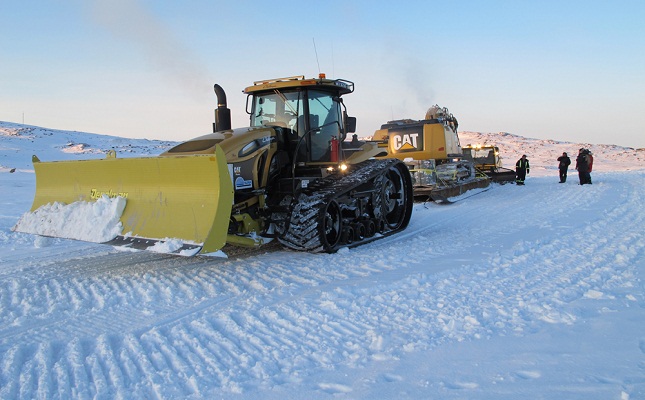 (IDEX Online News) – Peregrine Diamonds Limited has announced the findings of an independent Preliminary Economic Assessment (PEA) for the Chidliak Phase One Diamond Development of the company's CH-6 and CH-7 kimberlite pipes.
The phase one development envisages an open-pit diamond mine with a mining life of approximately 10 years, producing initially from an open pit at the CH-6 kimberlite pipe with production from an open pit at the CH-7 kimberlite pipe to follow.
A Mineral Services Canada Inc. resource estimate of Chidliak put the volume of the mine's resources at approximately 11.39 million carats at CH-6 and further 4.23 million carats at CH-7.
"We are very pleased with the results of this Preliminary Economic Assessment, which clearly establishes Chidliak as one of the premier undeveloped diamond resources, located in one of the world's safest, and most supportive jurisdictions for responsible mining development," said Peregrine founder and executive chairman Eric Friedland.
"The base case shows that a Phase One Diamond Development at Chidliak could generate more than C$ 1.3 billion in pre-tax net cash flows, deliver life-of-mine, after-tax net present value of C$ 471 million, and has a capital payback period of only two years," said Peregrine president CEO Tom Peregoodoff.
Peregrine estimates that the base diamond valuation for diamonds from the CH-6 kimberlite is $149 per carat and from the CH-7 kimberlite is $114 per carat.