Lack of Significant Recoveries Hurts Gem Diamonds' H1 2016 Revenue
August 18, 16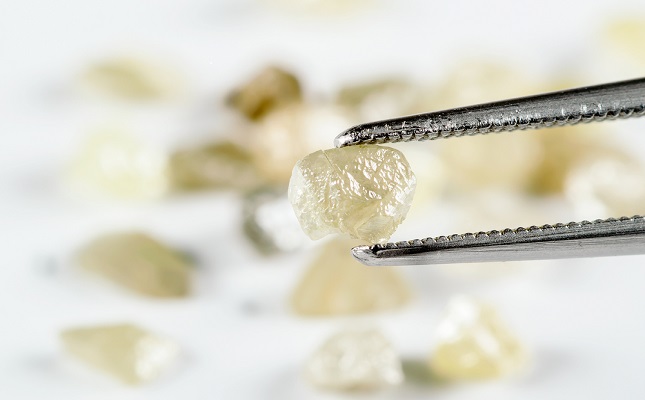 (IDEX Online News) – Gem Diamonds Limited has reported its results for the first half of the 2016 fiscal year, for the six months ended June 30, which showed that its revenue had decreased.
The company's revenue dipped to $109.1 million compared to $118 million over the first half of 2015.
Production from Gem Diamonds' Letšeng Mine in Lesotho increased over the period, recovering 57,380 carats compared to 50,019 carats over the same period in the prior year. Despite this increase, average value of the diamonds decreased to $1,899 per carat compared to $2,264 per carat in the first half of 2015. The company revealed that 20 recovered diamonds achieved a sales value of more than $1 million, but it only recovered one large diamond – an exceptional Type II 160.2-carat stone.
At its Ghaghoo site in Botswana, Gem Diamonds recovered 20,876 carats during the first half compared to 35,283 carats over the first half of 2015. It achieved total sales of $4.8 million, at an average of $157 per carat.
"The first half of 2016 saw a decline in the number of +100 carat diamonds recovered at Letšeng compared to 2015, reflecting the areas in which mining had taken place, which impacted the US$ per carat achieved in the period," said Gem Diamonds chief executive Clifford Elphick. "Since the beginning of July, two exceptional diamonds of 104 carats and 85 carats have been recovered as mining moves to a different area."