Botswana Diamonds Finds Second Diamond in Drill Program
November 15, 16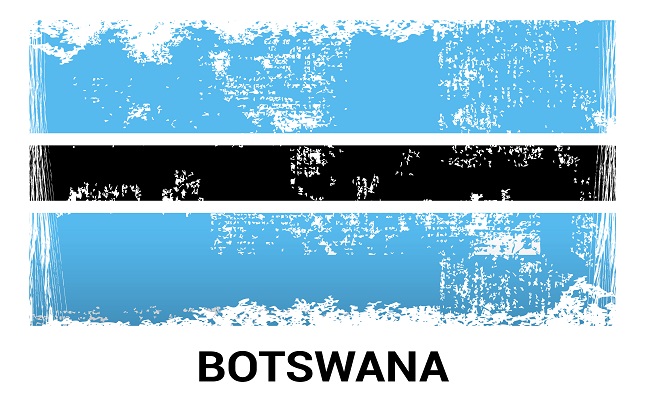 (IDEX Online) – Botswana Diamonds has provided an update on the H2 2016 Alrosa/Botswana Diamond exploration joint venture program in the Orapa and Gope regions of Botswana.
A total of 1,290 meters were drilled on three license areas, 440 meters on kimberlite AK 22 on PL 260, 200 on prospecting license PL 085; both in Orapa and 650 meters on PL 135 in Gope, the company said in a statement.
A second diamond has been found in concentrate reanalysis of AK 21 samples on PL 260; and a diamond has been found in visual observation of kimberlite core from AK 22 drilling on PL 260.
Two samples of 200 kg each have been sent to an independent processing facility in South Africa for detailed mineralogical analysis, and drilling on PL 085 in Orapa and PL 135 in Gope has been completed without encountering kimberlite.
PL 260 contains kimberlite AK 21 and AK 22. A second diamond has been recovered from the re-analysis of Dense Media Separation (DMS) concentrate from LDD holes drilled on AK 21. The work continues. Two holes were drilled on AK 22 on the same license.
The total drilled was 440 meters. A diamond has been observed in the core which has been sent to a processing facility in South Africa for micro-diamond analysis. The analysis will take approximately three months.
Two drill holes on PL 085 in Orapa encountered a dolerite sill instead of kimberlite. Four drill holes were drilled on a clearly defined anomaly on Prospecting Licence 135 in the Gope region. The sand cover was up to 150 meters. Rather than the hoped for kimberlite an intensively weathered part basalt dolerite rock was found. The results are being reviewed.
John Teeling, chairman, commented "We are making good progress in Botswana. Visual analysis of the core from drilling the AK 22 kimberlite identified a small diamond. This is rare. The core is now in South Africa undergoing detailed microdiamond analysis. As previously reported, we are reworking the concentrate from drilling on AK 21 – on the same license as AK 22. We have found a second diamond. The question now is to try to estimate whether the grade is good enough to continue exploration.
"Grassroots drilling on PL 085 and PL 135 did not find kimberlites. Meanwhile teams have been active with sampling and geophysical studies identifying drill targets for the 2017 campaign."