Alrosa Q1 Rough Output Up 9% On Year, In Line With Plan For 2017
April 20, 17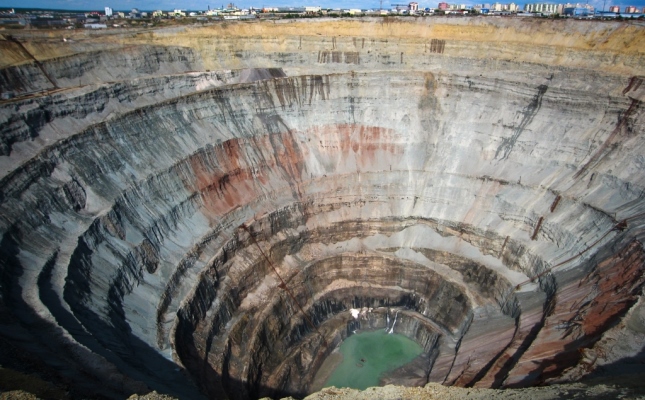 (IDEX Online) – Alrosa's Q1 2017 diamond production totaled 8.9 million carats, up by 9 percent year-on-year which the miner said was in line with its 2017 production plan of 39.2 million carats which would be a 5 percent year-on-year increase.
The growth in production was driven by ramping up diamond mining at the Aikhal, Mir, International and Udachny underground mines and also by processing of higher grade ore from the Jubilee pipe, Alrosa said in a statement.
The preliminary sales performance showed that in Q1 2017 Alrosa sold 14.1 million carats of diamonds, including 11.0 million carats of gem-quality diamonds at an average price of $117 per carat and 3.1 million carats of industrial diamonds at an average price of $7 per carat.
In Q1 2017, revenue from rough diamond sales amounted to at least $1.309 billion. Revenue from polished diamond sales totaled at least $32 million, the miner added.