Sierra Leone 709-Ct Diamond Fails To Reach Government's Reserve Price
May 11, 17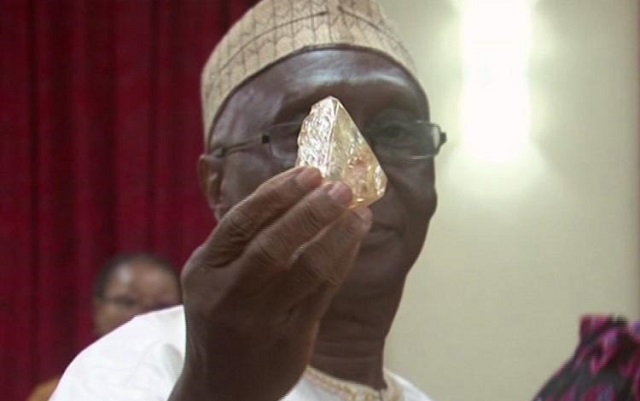 (IDEX Online) – A 709.41-carat rough diamond found in the Kono district of Sierra Leone in March failed to sell on Thursday after the highest offer – $7.7 million – was rejected for not meeting the government's reserve price.
The diamond was found in Kono by Pastor Emmanuel Momoh.
Sealed bids for the stone were opened at the Bank of Sierra Leone in Freetown.
The director-general of the National Minerals Agency, Sahr Wonday, said the diamond will be auctioned again – this time in Belgium – in order to secure a higher price, Associated Press reported. Wonday did not disclose the government's reserve price.
Since the diamond was found in an unlicensed mining plot, the government will receive 60 percent of the proceeds of the sale, with the other 40 percent to be shared between Pastor Momoh and the local authorities at Tankoro Chiefdom in the Kono district.
It is not yet known whether Jihad Basma who handed the diamond to the government will receive part of the proceeds.