Stornoway Announces 1 Million Carats Produced at Renard
May 16, 17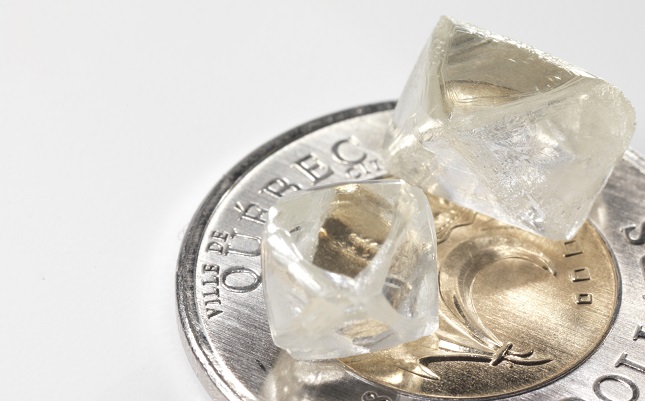 (IDEX Online) – Stornoway Diamond Corporation has announced the production of one million carats of diamonds at the Renard diamond mine in Quebec.
President and CEO Matt Manson commented: "Today's news represents another important milestone in our production ramp-up at Renard. The one million carat threshold comes, coincidentally, at the same time that the first polished diamonds from the mine have become available for sale in Montreal."
The Renard mine is Quebec's first producing diamond mine and Canada's sixth.
Construction on the project commenced in July 2014, and commercial production was declared on January 1, 2017. Average annual diamond production is forecast at 1.8 million carats per annum over the first 10 years of mining.