Forevermark Reveals New Product Concept Celebrating Women, Holiday Campaign
June 04, 17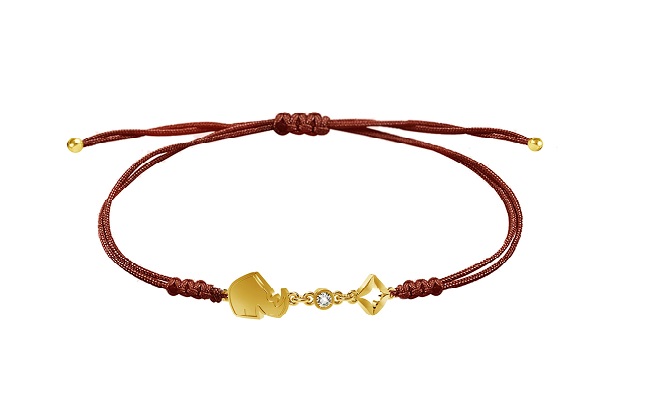 (IDEX Online) – Forevermark revealed its new product concept as well as plans for the 2017 holiday marketing campaign at its annual breakfast held at JCK LUXURY.
The concept "celebrates the individual qualities and accomplishments of a woman, and the Q4 marketing campaign will drive customers in store with emotional, call-to-action advertising."
De Beers Group CEO Bruce Cleaver provided insights into the development of the new product concept. "Just as each diamond tells its own story, each of us has our own story to tell. And nowhere are those stories changing faster than among the women who buy, wear and collect diamonds. We are seeing clear trends emerge around the shifting role and expectations of women, of how they see themselves and how they see diamonds as a vehicle, increasingly, of self-expression. These shifts have implications for how we create meaning for diamonds and present us with exciting opportunities," said Cleaver.
The new concept will be translated into designs including earrings, a necklace and rings, and the campaign will launch in October.
Forevermark and the De Beers Group conducted extensive research and analysis of the diamond market in the development of the new product idea. The 2016 De Beers diamond acquisition study of diamond jewelry received or bought by women 18-74 years old revealed two trends. First, there has been a significant increase in self purchase, which falls across both single and married women, with an almost 50 percent increase in the past 10 years. Second, a significant portion of diamonds continue to be purchased for love gifting occasions between married couples. Together, these two groups make up nearly 60 percent of the total market, and the new Forevermark product concept resonates with both, the firm said in a statement.
Charles Stanley, President of Forevermark US, explained: "The new Forevermark product concept celebrates a woman for her inner character and qualities, so it can motivate a gift not only between couples, but also between generations, sisters, friends, and beyond. This celebration of her femininity and personal expression make it equally relevant for self-purchase."
The marketing campaign featuring the new concept will launch in October and run through Christmas on national television, print, digital, social media, search and CRM. Partnership advertising materials as well as in-store support will be available for Forevermark Jewelers.
In addition to the new product concept, Cleaver also announced the launch of The Forevermark Lorato Collection, an exclusive line of bracelets benefiting charitable organization Tusk, which will raise awareness of the critical threat facing the black and white rhino population in sub-Saharan Africa.
Forevermark will donate a percentage from every sale of the Forevermark Lorato Collection to Tusk in support of their protection and conservation programs for this majestic but endangered species.
Forevermark said the partnership with Tusk "highlights its ongoing commitment to the responsible sourcing of its diamonds and support for the De Beers Group's mining communities. In the language of Setswana, the native language of Botswana and South Africa, Lorato means "love", and is an encapsulation of Forevermark's and De Beers' commitment to protecting the natural world. The bracelet, available in ten color combinations, features a 10pt Forevermark inscribed diamond with a rhino charm and Forevermark icon on either a gold chain bracelet or colored fabric cord. The Lorato Collection will launch on World Rhino Day on September 22 and will be available through participating Forevermark Authorized Jewelers.
Pictured above: a bracelet from the Lovato collection featuring a rhino.