CIBJO Releases Gemmology Commission's Special Report
October 11, 17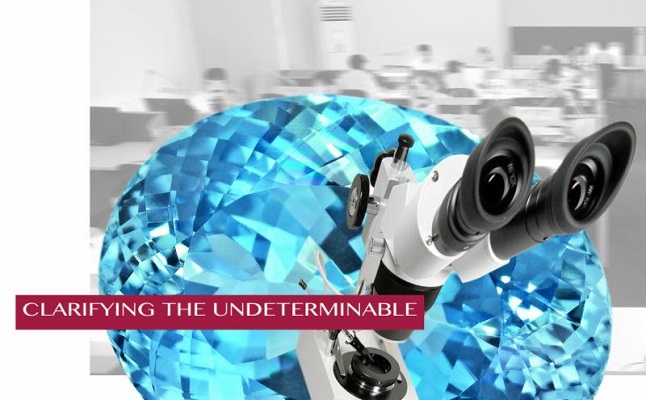 (IDEX Online) –With fewer than four weeks to go to the opening of the 2017 CIBJO Congress in Bangkok on November 5, the sixth of the CIBJO commissions' Special Reports has been released.
Prepared by Hanco Zwaan, President of the organization's Gemmology Commission, the report looks at a series of issues on the agenda of the gemological community, including guidelines for color terms like "royal blue" and "pigeon blood red," and the way in which possible undetermined treatments can be explained on laboratory reports.
Concerns have been raised about laboratory reports that fail to include comments when gemstone treatments are "undeterminable," which can be the case with heat treated aquamarines and irradiated tourmalines. "A person reading the report may consider that the lack of information provided implies that the stone is not treated, rather than communicating that there may have been a treatment that is undeterminable," Zwaan writes.
To address the issue, in the newest draft of CIBJO's Gemstone Blue Book it is proposed that laboratories note on reports that an absence or lack of comments in the treatment section of a laboratory report does not necessarily mean that the stone has not been subject to a treatment, for there are treatments that currently cannot be definitively proven to exist. The statement could be followed by a list of undetectable treatments.
The Special Report also describes progress that was made under CIBJO's auspices toward harmonizing the standards by which laboratories will assign descriptive color terms like "royal blue" and "pigeon blood red." There is agreement that only very well saturated colors, within strict limits of hue and tone, are eligible to receive the specific color terms, but disagreement still remains as to the disagree of fluorescence necessary for the terms to be awarded, and even whether or not fluorescence should be taken into account at all.
"Additional steps that need to be taken on this issue will be discussed at the 2017 CIBJO Congress in Bangkok, and hopefully progress will be made," Zwaan writes.