Robbers Steal $5.4 Million Of Jewelry From Boutique In Ritz Hotel In Paris
January 11, 18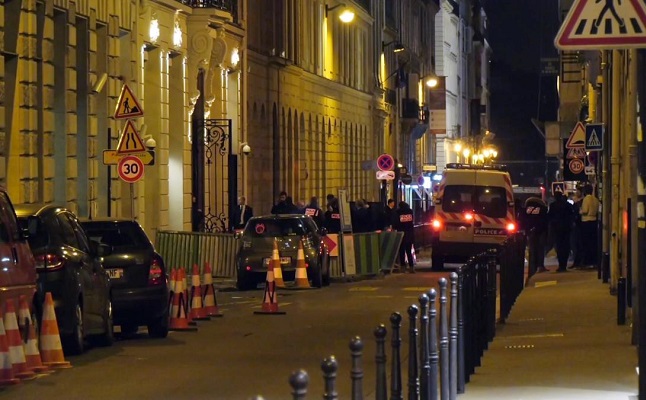 (IDEX Online) – Robbers stole an estimated $5.4 million of jewelry and other goods from a boutique in the Ritz Hotel in Paris on Wednesday.
Although police managed to arrest three suspects in central Paris, but at least two others got away, a police official told the media.
A police official said Thursday that one perpetrator dropped a bag with jewels and hatchets when his motorcycle hit a pedestrian during his escape.
The Paris police have not confirmed the value of the goods stolen.
One official said some of the thieves apparently had guns, but could not confirm reports that they used hatchets to smash the glass, according to the AP newswire.
The thieves appeared to have entered through a side street entrance on rue Cambon, smashed display cases in the Reza jewelry store and possibly others and took valuables, one of the officials said.
Two people were inside the store at the time and alerted police.
Several high-end Paris jewelry stores have been targets of dramatic robberies in recent years, including Cartier, Harry Winston and Chopard. In addition, the celebrity, Kim Kardashian West, said she lost millions of dollars' worth of jewelry when she was robbed at gunpoint in a Paris apartment in October 2016.