Cannes Hit by $20 Million Jewelry Heist Ahead of Film Festival
May 07, 15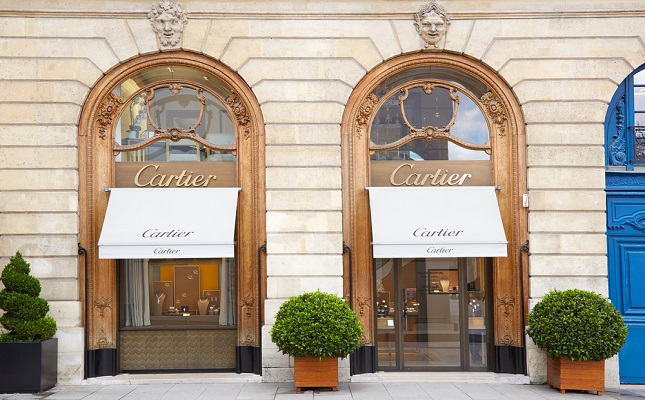 (IDEX Online News) –The glitzy French Riviera town of Cannes was the victim of yet another heist, as it was reported that four robbers got away with jewelry and watches estimated in the region of €17.5 million ($20 million) on Tuesday.
The Cartier boutique, located on the beachfront promenade was the target in the latest in a string of heists in France.
The robbers wore masks or scarves to hide their faces, with three of them stuffing jewelry and watches into leather satchels, while the fourth member of the gang stood as lookout on the door, according sources close to the investigation, reported Sky News.
In their rush to escape, the robbers dropped a number of watches, which the store was able to recover. The gang then escaped in a stolen Mercedes, which was later found burnt out in a residential area of town.
According to media reports, one shopper and two employees were in the store at the time of the incident.
The police commissioner Philippe Jos was said that the film festival attracted more people and more wealth and that thieves target the event specifically
This type of heist has occurred in Cannes previously. The luxury Carlton Hotel was hit in July 2013, when a lone robber escaped with items worth an estimated €140 million ($158 million), including diamond-encrusted jewelry. The jewels belonged to the Leviev diamond firm of Israeli diamond tycoon Lev Leviev.
That robbery was part of a string of as-yet-unsolved crimes, including a Chopard jeweler who was relieved of €1.24 million ($1.4 million) worth of items left in the employee's hotel room and in another instance where a €1.68 million ($1.9 million) diamond necklace was taken from the exclusive
Hotel du Cap-Eden-Roc near the resort town.