Firestone Diamonds Appoints Paul Bosma To Replace Stuart Brown
May 14, 18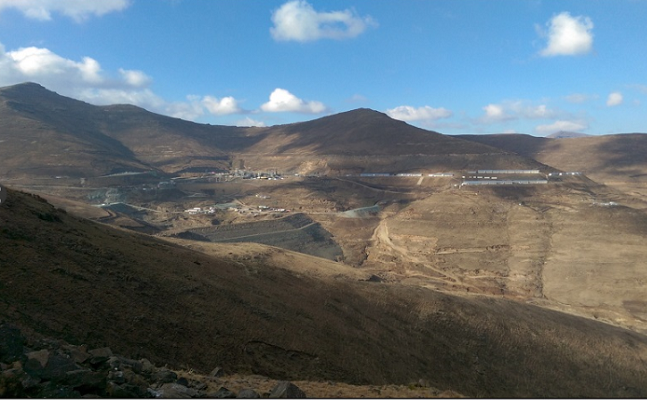 (IDEX Online) – Firestone Diamonds plc, which has diamond operations in Lesotho, has appointed Paul Bosma to replace Stuart Brown as Chief Executive Officer from 1 July following Brown's decision to step down as CEO and company director.
Bosma has more than 24 years' experience in the mining industry, of which 14 years have been in the diamond sector where he worked for De Beers, Firestone said.
He joined Firestone in 2014 as the Mineral Resources Manager on the project team and in 2016 became General Manager of the Liqhobong mine (pictured above). His responsibilities have included managing and implementing the commissioning and ramp up to commercial production of the Liqhobong mine, day to day managing of site operations as well as producing the recently approved revised mine plan.
Prior to joining Firestone, Paul was General Manager of a joint venture between De Beers and Anglo Gold Ashanti. Paul previously worked as a vice president for Pala Investments, an international mining investment fund based in Switzerland.