Diamond Development Initiative (DDI) is looking for a new Executive Director
June 11, 19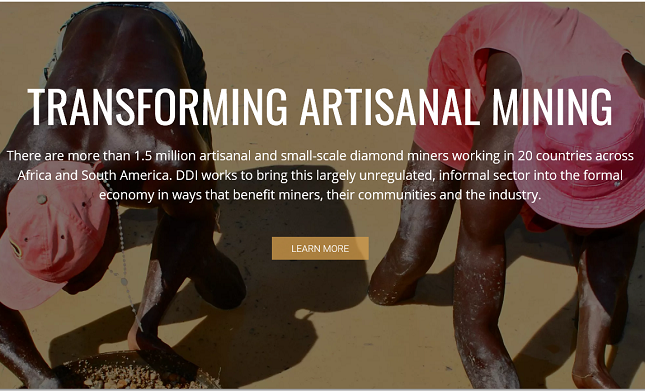 The Diamond Development Initiative (DDI), an international non-profit development organization, is seeking an Executive Director to provide strategic and operational leadership for its work on the social, economic, human rights and policy challenges facing the artisanal diamond mining sector in Africa and South America.
The position includes working with stakeholders in governments, civil society and across the diamond industry. Reporting to and collaborating with an active international board of directors and leading a team of ten staff in Canada, Sierra Leone and the Democratic Republic of Congo, the Executive Director will provide leadership in managing and building a comprehensive development and conflict- prevention program. The position is based in the Ottawa office of DDI International. Fluency in French and English and authorization to work in Canada are requirements for this position.
The current ED, Dorothée Gizenga, said she is will be serving as DDI's regional director for Africa. Gizenga will be returning to her native Democratic Republic of Congo (DRC).
Go here to see the full job description and contact info: http://ddiglobal.org/wp-content/uploads/2019/05/ED-Ad-May-7-2019.pdf