Women's Jewellery Network (WJN) announces new Ambassadors
June 11, 19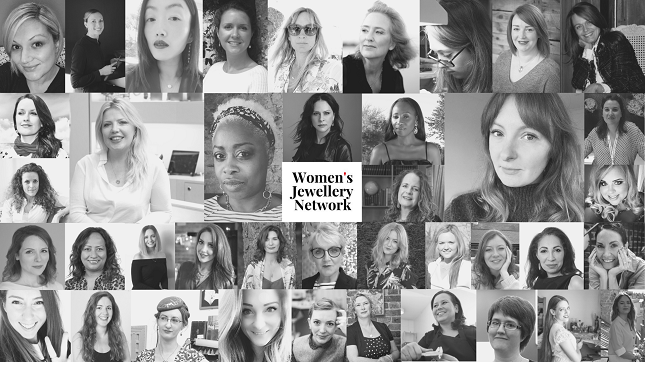 The Women's Jewellery Network (WJN) published a list of its new Ambassadors that were revealed this week.
Commenting on the launch, WJN Managing Director Victoria McKay said: "This has been a truly humbling, inspiring and challenging process. We were overwhelmed by the response to our call for Ambassadors and as such, wanted to take the time to fully review and respond to every woman who had applied for a role. We had a clear strategy for selection and appointment; these initial Ambassadors represent a wide breadth of expertise and talent from across the industry. The new cohort join our founder Ambassadors and collectively they will help shape conversations, progress agendas and achieve our goals."
The new WJN Ambassador cohort is formulated as follows:
Sector Ambassadors: Sonia Menezes, Omnichannel; Rachael Taylor, Trends; Victoria Waugh, Ethics & Sustainability; Chloe Lightfoot, Diamond Mounting; Miranda Raw, Pearls; Lucy Crowther, FGA, Colored Gemstones; Arabel Lebrusan, Ethical Retail; Vivien Johnston, Supply Chain Management; Kerry Gregory, Education; Estelle Levin-Nally, Ethical Sourcing; Cynthia Cartwright, Retail; Elina Faurschou, Empowerment; Jerry Greig, Fine Jewellery.
Region Ambassadors: Belinda Morris, East; Lauren Davidson, Dorset; Catherine Marche, South London; Rebecca Anne Johnson, Brighton; Sian Bostwick, Kent; Marie Walshe, South; Alexis Dove, Brighton; Victoria Brown, Solihull; Lin Johnson, Southampton; Ebba Goring, Edinburgh; Jessica Steele, Leeds; Karen Webb-Meek, Lincolnshire; Aysha Hazell, Oxford; Philippa Taylor, Gloucestershire; Ruth Mary Chipperfield, Coventry; Kati Elliott, Staffordshire.
Country Ambassadors: Emma-Louise Gregory, Wales; Livi Pires, Brazil; Marie Chabrol, France; Anna Moltke-Huitfeldt, Denmark; Sonia Esther Soltani, Israel; Ayelet Lerner, Belgium; Satta Matturi, South Africa; Ayalla Joseph, Israel.
"We are really grateful to everyone who took time to apply for these roles and we will be adding to our Ambassador cohort over time, so we would urge women to reapply again in future. For now, though, we will be focusing on galvanizing our position and membership offering, with the counsel and support of our new, greatly expanded team. We have attracted such a diverse pool of talent, background and age; it's a really exciting time for us, as we start to work together, using our combined knowledge, expertise and passion for the benefit of the entire jewelry sector," McKay added.