Social Venture, Levin Sources, launches new service to help SMEs ensure product sustainability
July 09, 19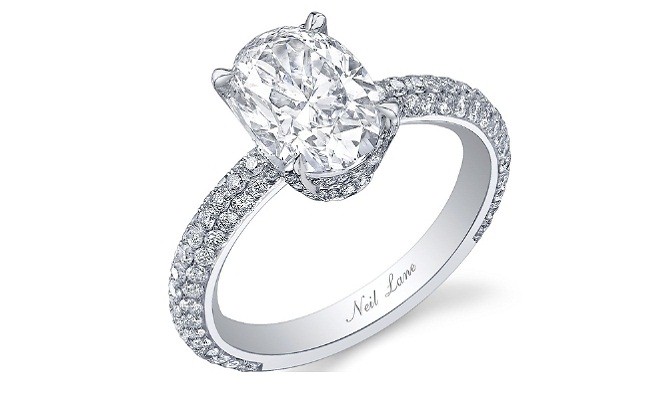 Consultancy Levin Sources has recently launched a new service that will help smaller enterprises navigate the - sometimes - tricky pathway to ensuring their products are sustainable and ethically sourced.
The new service, Responsible Sourcing for Small Jewellers, provides a step-by-step bespoke method to small business owners in the jewelry space, assisting them with everything from assessing their current policies to establishing responsible sourcing practices to improving their storytelling strategy to inform customers about these changes.
The service aims to bring companies into compliance with Responsible Jewellery Council, Fairtrade, and Fairmined standards, as well as the CRAFT code. Levin Sources also helps jewelers assess their impact towards the Sustainable Development Goals (SDGs).
Levin Sources has been supporting small jewelers since their inception, beginning with CEO Estelle Levin-Nally's work scoping markets for peace diamonds and fairly traded gold from artisanal and small-scale miners since 2004.
"We realized that small jewelers have the passion and drive to build truly sustainable businesses, but often their capacity is low," Dr. Fabiana Di Lorenzo, who manages responsible sourcing for Levin Sources, says.
"We hope that this service will empower SME jewelers who are curious about how to source more responsibly to actually do so, in ways that can provide a sustainable market for ethical provenances."
Levin Sources has divided the service into affordable modules, each of which contain tools for businesses to use in moving towards greater compliance and due diligence, coupled with ad hoc advisory from Levin Sources' experts. The consultancy will identify the gaps and help the companies assess their needs, while respecting the budgetary and time constraints of their clients.
The Responsible Sourcing for Small Jewellers service is focused on the UK, Ireland, continental Europe and the US, but is open to expanding its targeted geography in the future.
One jeweler, Arabel Lebrusan of Lebrusan Studio, speaks highly of the service.
"Levin Sources helped me draft a comprehensive Ethical Policy for my supply chain and strengthen the process for risk management," she says. "Their support allowed me to take my business to the next stage and gave me confidence in my own ability to create policies backing up my company's responsible values."
The consultancy has also been working with other associations to improve ethical sourcing.
"We have been supporting the UK's National Association of Jewellers to develop a 'Better Business Pathway' to help their members improve their compliance, profitability, and sustainability in a self-guided process supported by a toolbox, and guidance," Dr. Di Lorenzo says.