Seven out of 10 Diamond Factories Now Open in Surat
September 14, 20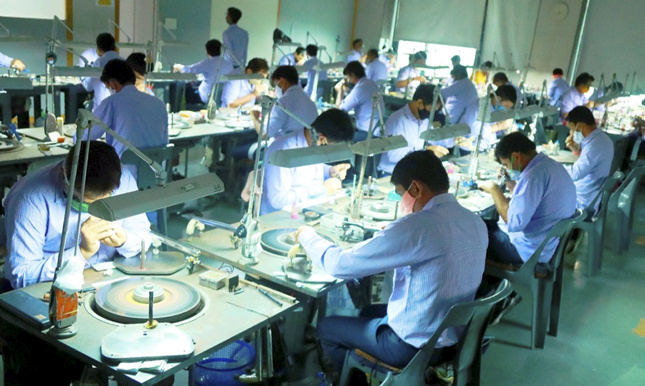 (IDEX Online) - Diamond polishing is returning to near-normal in Surat, say Indian trade bosses, as factories re-open and the spread of COVID-19 appear to have been limited.
An estimated 5,000 of the city's 7,000 cutting and polishing units (70 per cent) are now functioning again, and government rules now allow 70 per cent of staff to work, rather than 50 per cent, as previously.
The Gem and Jewellery Export Promotion Council (GJEPC) says total gem and jewelry exports for August were $1.76bn, down just over 40 per cent on the same month last year.
Sanjay Shah, convener of the council's diamond panel committee, said: "We are optimistic about the third and fourth quarters as orders have come in from the US, and we expect demand from China to pick up from September onwards.
"Things are looking better as we expect an additional 10 to 15 per cent boost in orders."
Exports to Hong Kong are strong, demand for the US market is slowly picking up and a voluntary ban on rough imports has reportedly helped clear the diamond pipeline.
Business owners have brought in stricter sanitizing and social distancing protocols to control the spread of the virus.
Pic shows workers at a Surat diamond factory