De Beers Extends Discounts at September Sight
September 24, 20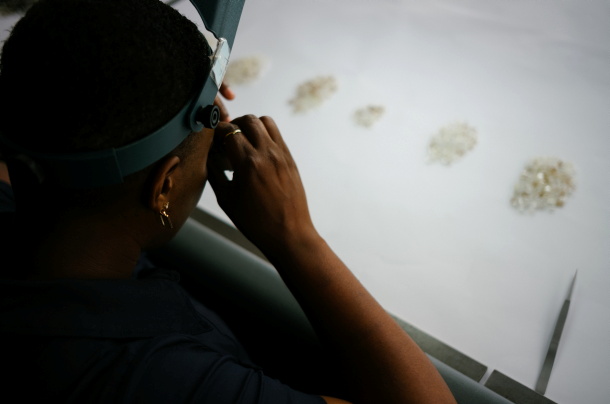 (IDEX Online) - De Beers is cutting the price of stones under a carat at its current Sight, say sources.
The company started discounting larger rough last month at its August Sight, which brought in $320m, by far the highest figure since the pandemic struck.
De Beers, the world's largest diamond producer by value, is reportedly now discounting smaller stones as well - under one carat - according to the Bloomberg financial news website.
The September Sight, in Gabarone, Botswana, concludes tomorrow.
Both De Beers and its biggest rival Alrosa have reduced prices and offered buyers unprecedented flexibility to buyers in recent months, after steadfastly pursuing a price over volume policy.
Smaller miners offered were quicker to offer discounts, and are said to have cut prices by as much as a quarter.
De Beers August Sight realized $320m, almost three times more than the July Sight ($116m) and slightly up on the August 2019 Sight ($287m).
Pic shows De Beers rough