Oxford Lecturers in Boycott over Rhodes Statue
June 15, 21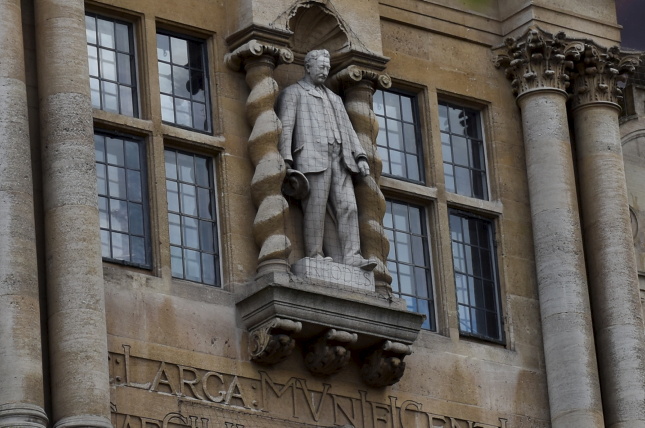 (IDEX Online) - About 150 lecturers at Oxford University are boycotting the college attended by Cecil Rhodes, founder of the De Beers diamond empire.
They're refusing to teach at Oriel College over its decision not to remove a controversial statue of Rhodes.
Detractors accuse him of being a racist, a white supremacist and the father of apartheid.
Rhodes gave his name to the territory that was once Rhodesia and endowed the Rhodes scholarships that have been paying for 8,000 students (including Bill Clinton) to attend Oxford University.
He was born in England in 1853, sent to South Africa as a teenager and established De Beers empire in 1888, gaining near-complete domination of the world diamond market.
Protesting academics are refusing to give tutorials to undergraduates from Oriel or attend talks there.
The college's governing body It said last month that it favored removing the monument (pictured), but had concluded such a move would be too difficult in terms of heritage and planning consent, and too expensive.
The decision effectively overturned an earlier commitment to take down the statue.