De Beers Sells $490m of Rough ahead of Diwali
October 20, 21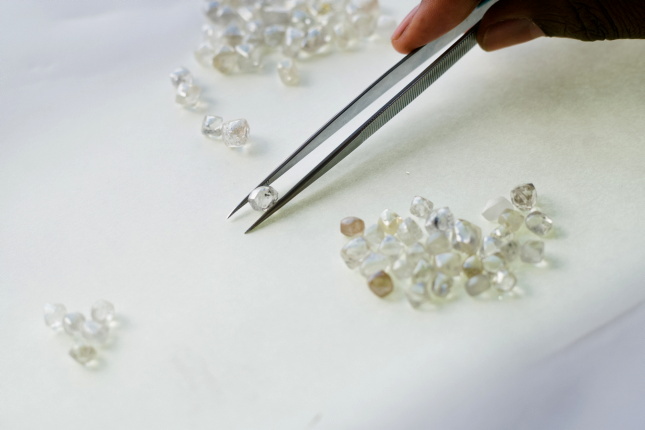 (IDEX Online) - De Beers today reported a fourth consecutive month of strong rough sales with proceeds from Sight 8 at $490m (provisional).
Demand was driven, in part, by factories stocking up in India ahead of the Diwali two-week shutdown in early November.
Sales for Sights 5, 6, 7 and 8 (June to October) have averaged sales of just under $500m, after a dip in May (Sight 4) to $385m.
Sales for Sight 8 this year were slightly higher than those in 2020, when De Beers sold $467m.
The miner said it was still implementing a more flexible approach to buyers and had extended the Sight beyond its normal week-long duration, as it has been doing since Covid struck.
According to reports, De Beers did not increase prices at Sight 8, as it has done at recent Sights.
Bruce Cleaver, CEO, De Beers Group, said: "As the diamond sector prepares for the key holiday season and US consumer demand for diamond jewellery continues to perform strongly, we saw further robust demand for rough diamonds in the eighth sales cycle of the year ahead of the Diwali holiday when demand for rough diamonds is likely to be affected by the closure of polishing factories in India."
Pic courtesy De Beers