Petra Diamonds Reports a $17.6m Loss
February 21, 23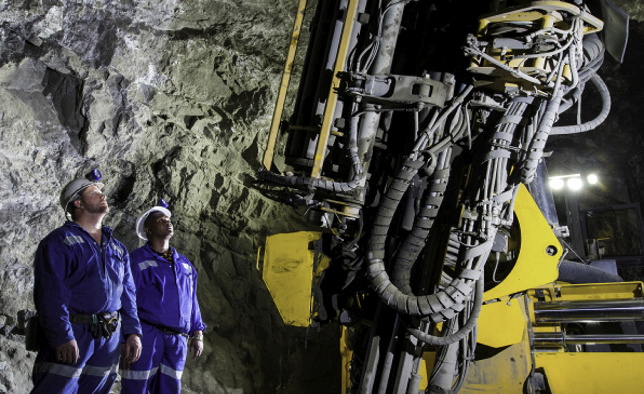 (IDEX Online) - Petra Diamonds today reported a 20 per cent dip in sales for the first half of fiscal 2023 and a net loss of $17.6m.
The London-based miner made a profit of $49.1m during the same period in 2022. Earlier this month it said it was open to merger and acquisition offers.
It blamed the decrease in revenue - down from $264.7m in H1 FY 2022 to $212.1m in H1 FY 20203 - largely on zero sales of exceptional rough stones, classified as those selling for over $5m. In H1 FY 2022 they accounted for $77.9m.
That decrease was, in part, offset by a stronger product mix and an increase in like-for-like diamond prices of 12.6 per cent.
Petra said it had made considerable progress in addressing the social and environmental impact of the tailings storage facility wall breach at its Williamson mine, in Tanzania and hoped to resume production by September.
Losses at Koffiefontein, in South Africa, which is to be closed, were $8.7m during H1.
Richard Duffy, Petra's CEO, said: "We are optimistic that the fundamentals of the diamond market will continue to support prices, with demand for luxury goods remaining robust in the USA, notwithstanding recent economic volatility. We also expect that the ending of lock-down restrictions in China will benefit diamond pricing in the near to medium term.
He said progress at Petra's two other mines, Finsch and Cullinan, both in South Africa, remained in line with expectations.
"As a result, our guidance shows annual production increasing by c.1 million carats from 2.8 million carats in FY 2023 to 3.6 - 3.9 million carats in FY 2025," he said.
"Production will be further boosted from the recently approved C-Cut extension at the Cullinan Mine, set to deliver a total of 2.3 million additional carats from FY 2025 through to FY 2033.
Pic shows Petra's Finsch mine, in South Africa