G7 and EU Committed to Russian Sanctions
October 26, 23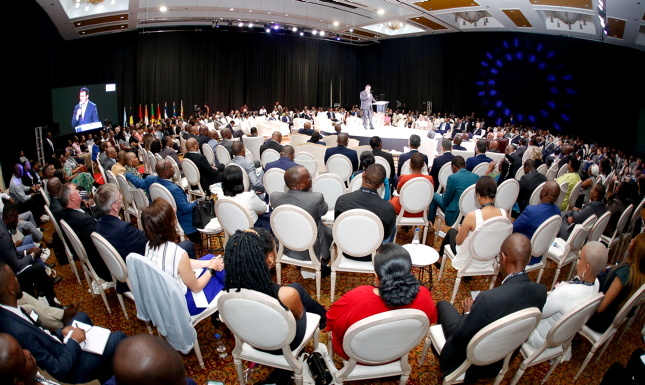 (IDEX Online) - Charles Michel, President of the European Council, said the G7 and EU were committed to taking coordinated action to curb Russia's earnings from the diamond trade.
He told 450 delegates at the FACETS 2023 Diamonds For Change conference in Botswana yesterday (25 October): "Natural resources should never finance war or human rights abuses. Rather they should breathe life into peace, prosperity and economic development."
He was speaking days ahead of a widely-expected announcement by the G7 nations on how they intend to outlaw Russian diamonds.
Also at the conference, jointly organized by the Botswana government and the Antwerp World Diamond Centre (AWDC) was Botswana's President Mokgweetsi Masisi.
"Blockchain technology, with its immutable ledger, can provide consumers with the guarantee that their diamonds have been ethically sourced," he said.
"It empowers consumers to make informed choices and encourages responsible practices throughout the supply chain."
AWDC is backing the so-called EU proposal, one of four possible traceability solutions to identify and outlaw Russian diamonds that are currently being considered by the G7 nations.
Pic shows the FACETS 2023 Diamonds For Change conference in Botswana.