Signet Jewelers Holiday Season Sales Down 5%
January 11, 17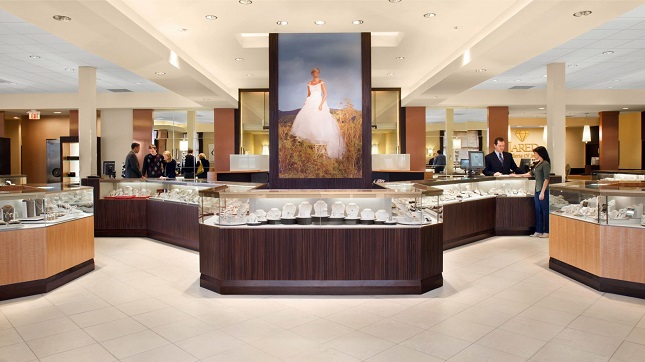 (IDEX Online) – Signet Jewelers Limited, the world's largest retailer of diamond jewelry, announced same store sales decreased 4.6% for the nine weeks ended December 31.
That compares to an increase of 5.1% in the nine weeks ended January 2, 2016.
Total sales decreased 5.1% compared to an increase of 5.3% in the prior year, the jewelry retailer said.
Total sales at constant currency decreased 3.3% compared to an increase of 6.6% in the prior year.
Signet is maintaining the low-end of its earnings guidance and revising same store sales taking into account the holiday sales results and post-holiday sales to-date, the firm said in a statement.
Mark Light, Chief Executive Officer, said, "Signet's disappointing holiday results were driven principally by underperformance in its Sterling division e-commerce business. A preliminary view of market data suggests that the jewelry category was broadly flat to modestly down with in-store sales down mid-single-digits and e-commerce sales up double-digits.
"Signet's in-store results were in-line with the jewelry market, but technical performance issues in Sterling's e-commerce platform largely led to Signet's lower-than-expected results. Sterling's challenges in its e-commerce platform were due to recent enhancements that did not perform as expected when exposed to high holiday volume. We are investing and directing more resources to improve the functioning of the platform and the overall customer digital journey.
"Select categories, collections, and other selling channels performed relatively well. This included diamond fashion jewelry, bracelets, earrings, Ever Us, Vera Wang Love, and the kiosk selling channels. We will continue to invest in the long-term growth of our business and build upon our competitive strengths and leading market position. Signet continues to focus on solid expense and working capital management leading to a disciplined capital allocation."