Gem Diamonds Reports Fall in Revenue, Halving of Profit For 2016
March 15, 17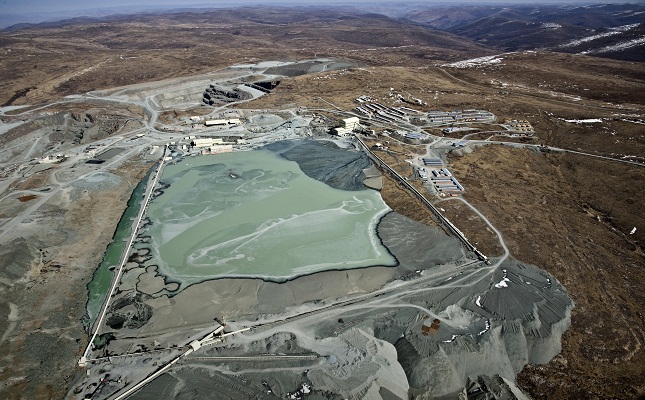 (IDEX Online) – Gem Diamonds Limited posted a sharp drop in revenue and a halving on the year in profit in its financial results for calendar year 2016.
Revenue dropped to $189.8 million from $249.5 million in 2015, while profit was $32.3 million from $67.4 million.
Consequently, its directors have "resolved not to propose the payment of a dividend in respect of the 2016 financial year," the firm said.
Attributable profit before exceptional items was $17.7 million from $41.8 million in 2015. This relates to $176.5 million of non-cash impairments mainly as a result of the decision to place its Ghaghoo mine in Botswana on care and maintenance, and an attributable loss of $158.8 million.
Carats recovered at its flagship Letšeng in Lesotho slipped to 108,206 from 108,579 carats in 2015. The average value per carat was $1,695 compared with $2,299 in 2015 due to fewer 100+ carat diamonds being recovered, the firm said.
At Ghaghoo, carats recovered totaled 40,976 carats from 91,499 carats in 2015, while the average value was $152 per carat from $162 per carat the previous year. There were total sales of $7.2 million from 47,266 carats sold.
The operation was placed on care and maintenance in February 2017 due to low prices achieved for this category of diamonds.
Commenting on the results, Clifford Elphick, Chief Executive of Gem Diamonds, said: "Letšeng has performed well operationally and achieved all production metrics within targets and guidance. Demand and prices achieved for the large, high quality diamonds recovered from Letšeng have remained firm, but the decline in 2016 in the recovery of diamonds larger than 100 carats has had a disappointing impact upon revenue and cash flow. This recovery rate is consistent with the normal, short term variability of the resource. Based on a detailed geological understanding of the resource, we remain confident that Letšeng will continue to produce exceptional diamonds.
"At Ghaghoo, solid progress was made developing the mine. Given the low prices achieved for this category of diamonds, the mine was placed on care and maintenance in February 2017. Ghaghoo provides Gem Diamonds with the flexibility to restart operations, when prices for this category of diamonds recover.
"The supply demand fundamentals for the diamond industry remain strong. Focus in 2017 will be on cash generation. At Letšeng, the implementation of the updated life of mine plan is expected to improve cash flows through an optimized waste mining profile."