Signet Reports Sharp Decline In Sales In Fiscal Q1
May 25, 17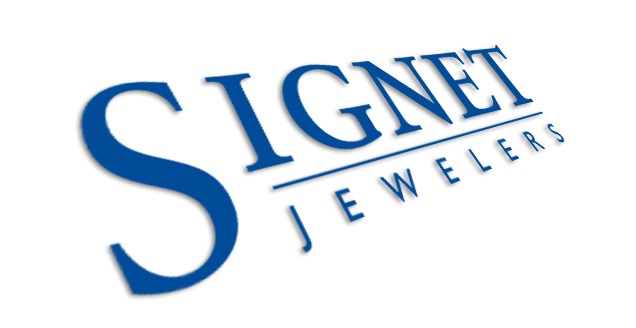 (IDEX Online) – Signet Jewelers Limited reported that same store sales (SSS) declined 11.5 percent in its first fiscal quarter ended April 29, hit by an "unfavorable impact attributable to the later timing of Mother's Day holiday."
Signet's total sales were $1.40 billion, down $175.5 million or 11.1 percent (10.1 percent on constant currency basis) on the year. The number of transactions decreased across all divisions due to declining brick and mortar store traffic. Merchandise categories and collections were broadly lower in the first quarter, but e-commerce and Piercing Pagoda total sales increased versus the prior year. Diamond fashion jewelry such as bracelets, earrings, and necklaces performed well relative to the performance of the overall merchandise portfolio, the firm said in a statement.
E-commerce sales in the first quarter were $81.0 million, up $0.9 million or 1.1 percent compared to $80.1 million in the first quarter Fiscal 2017.
Sterling Jewelers' SSS decreased 12.8 percent driven by declines across merchandise categories. Average transaction value increased 3.7 percent, but the number of transactions declined 16.6 percent. Higher-priced bridal jewelry as well as select diamond fashion jewelry and brands outperformed lower-priced merchandise. Off-mall sales led the division.
Zale Jewelry's SSS decreased 12.7 percent. Average transaction value increased 2.9 percent, while the number of transactions decreased 16.9 percent. Like the Sterling division, broad declines across merchandise categories drove the SSS decline, and higher-priced bridal jewelry and diamond fashion jewelry outperformed lower-priced merchandise.
Piercing Pagoda's SSS decreased 1.3 percent. Average transaction value increased 6.9 percent, while the number of transactions decreased 8.2 percent. Higher sales of 1K gold chains, children's and religious jewelry nearly offset lower sales principally in diamond jewelry.
UK Jewelry's SSS decreased 3.5 percent. Average transaction value increased 12.4 percent and the number of transactions decreased 14.4 percent. The SSS decline was driven principally by lower sales of jewelry offset by higher sales of watches. Strong sales of prestige watches drove average transaction value.
The jewelry chain reported a continuing streamlining of its organizational structure to deliver operational efficiencies with a greater OmniChannel focus.
Mark Light, Chief Executive Officer of Signet Jewelers, said, "As anticipated, we had a very slow start to the year as continued headwinds in the overall retail environment were exacerbated by a slowdown in jewelry spending and company specific challenges. However, Signet's Q1 same store sales improved sequentially, when normalized for Mother's Day, and we were pleased with the holiday's results.
"We continue to take decisive action to adapt our business to the current challenging retail environment and to position our company for long-term growth. Importantly, during the quarter, we made significant improvements to our online platforms and continued to accelerate our digital marketing efforts which resulted in a measurable sequential improvement in our e-commerce performance. We also made important changes to our organizational structure and strengthened our team to drive our 2020 Strategic Vision and deliver operational efficiencies. Based on the progress we achieved to date on our Customer-First OmniChannel strategy and with a number of initiatives underway, we expect Fiscal 2018 results to be within our previously-announced guidance range.