Top Gem Experts to Take Part in World Ruby Forum in Bangkok
October 31, 17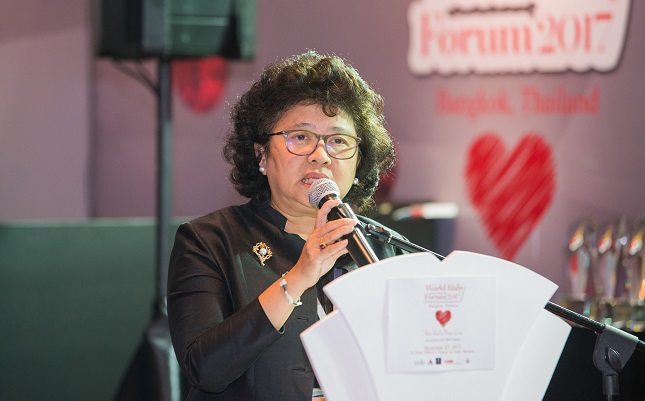 (IDEX Online) – Gem and jewelry experts from across the globe will gather at the World Ruby Forum 2017 in Bangkok to share their insights on world ruby activities from upstream to downstream.
In order to promote Thailand's image and the country's potential to become one of the leading global gem and jewelry trading hubs, the Gem and Jewelry Institute of Thailand (GIT) said that together with its partners it will co-host the annual congress of CIBJO, the World Jewelry Confederation from November 2 to 7 at the Shangri-La Hotel in Bangkok with around 350 domestic and international participants expected to attend.
The CIBJO Congress will be held in conjunction with the World Ruby Forum, which will take place at the same venue on November 4. There will be seminars on every aspect of rubies from upstream to downstream, presented by leading gem academics, experts, and businessmen from both the public and private sectors, the GIT said.
GIT Director Duangkamol Jiambutr said the body together with the Department of International Trade Promotion aims to develop and implement strategies to establish Thailand as a global gem and jewelry trading hub by 2021.
"To promote and support the gem and jewelry industry in 2018, the GIT has set up strategies with specific objectives which include enhancing the industry's potential to meet international standards, creating new markets, and expanding the marketing and distribution channels," she said.
At a special gala dinner on November 4, there will be a ruby fashion show and a charity auction for the Hearts of Children organization with money raised to be donated to SafeguardKids.org.
In 2016, Thailand exported $669.3 million of polished precious colored stones, a 6.5 percent rise on 2015 compared to the previous year. Meanwhile, Thai exports of polished ruby amounted to $275.3 million, a 16.4 percent increase from the previous year and accounted for 41.1 percent of total colored stones exports.
ABOVE: GIT Director Duangkamol Jiambutr.