Protesters target Hong Kong airport, disrupting flights and train services
September 02, 19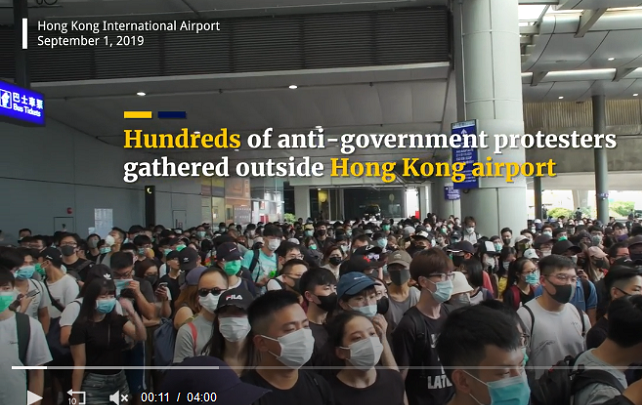 Reports by various Hong Kong media outlets, such as the South China Morning Post (SCMP) said that this past Sunday, August 31, masked protesters had created chaos on Hong Kong's airport and damaged the railway station, causing travelers to head to the city on foot.
SCMP reported that Sunday's protests had followed a night of violence after tens of thousands had joined an - illegal - march that descended into pitched battles with Hong Kong's riot police. These anti-government protesters blocked access routes, crippling train services and prompting a shutdown of the Tung Chung line. The protests caused airlines to delay and cancel flights, and left travelers with few options of getting to the airport or leaving it for the city. The government condemned the vandalism and illegal acts of the protesters.
Meanwhile, the organizers of the Hong Kong Gem & Jewellery Fair continue to insist that the fair will take its course as planned. It created a special Facebook page to communicate this message to both the exhibitors as well as the potential visitors.
Earlier, in August, three diamond umbrella organizations, the Gem & Jewellery Export Promotion Council (GJEPC), the Antwerp World Diamond Centre (AWDC) and the Israel Diamond Institute (IDI) had sent a joint letter to Celine Lau, director of Jewellery Fairs at Informa Markets, the firm that runs the Hong Kong Gem & Jewellery Fair, asking Lau to postpone the show. In her reply, Lau stated that the show will be held as planned. That was, however, before the airport was targeted by protesters.