Antwerp Hosts Eight Tenders as it Weathers Covid Storm
January 12, 21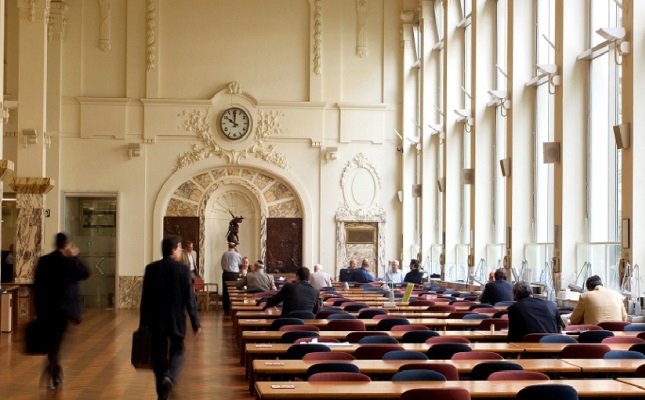 (IDEX Online) - Antwerp is hosting eight tenders this month, in spite of the ongoing pandemic and a renewed tightening of restrictions in many countries.
That's on a par with 2020, when it hosted a total of almost 100 at various tender houses, selling over 10.5m carats.
Coronavirus hit a peak in Antwerp last November, but infections are currently at relatively low levels. The city's diamond trade fell to its lowest level on record last April when virtually all flights were canceled.
An estimated 86 per cent of all rough and 50 per cent of all polished diamonds pass through Antwerp, says the Antwerp World Diamond Centre (AWDC).
Karen Rentmeesters, AWDC's senior manager for PR and communications, said the engines had kept running throughout the pandemic, ensuring a steady supply of rough to the industry.
Trading on the floors at the city's four bourses - the Antwerp Diamond Bourse, the Antwerpsche Diamantkring, the Diamond Club of Antwerp (pictured) and the Vrije Diamanthandel - was halted on two occasions because of Covid restrictions, but most other business continued.