De Beers Founder was Colonialist and Exploiter, says Oxford University
October 12, 21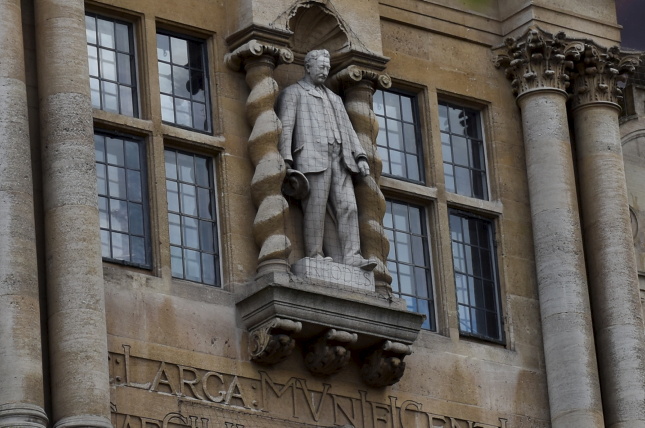 (IDEX Online) - The controversial statue of Cecil Rhodes remains in place at Oxford University, but a plaque now explains that he "obtained his fortune through the exploitation of minerals, lands and people of southern Africa."
The governing body at Oriel, the college Rhodes attended and where his statue is situated, voted in favor of removing it after setting up an independent commission of inquiry.
But it then effectively overturned that decision, saying legal and planning issues would make it impossible to implement.
The new plaque describes Rhodes a "committed British colonialist". It says: "Some of his activities led to great loss of life and attracted criticism in his day and ever since."
The Rhodes Must Fall campaign, which has campaigned against the statue, accuses Oriel of "institutional racism". In June 150 lecturers in Oxford announced a boycott of the college.
Critics accuse the founder of the De Beers diamond empire of being a racist, a white supremacist and the father of apartheid.
Rhodes gave his name to the territory that was once Rhodesia and endowed the Rhodes scholarships that have been paying for 8,000 students (including former US president Bill Clinton) to attend Oxford University.
He was born in England in 1853, sent to South Africa as a teenager and established De Beers empire in 1888, gaining near-complete domination of the world diamond market.
Pic shows the Rhodes statue at Oriel College, Oxford.