Historic 170-ct Pink Diamond 'Could Fetch $100m'
July 27, 22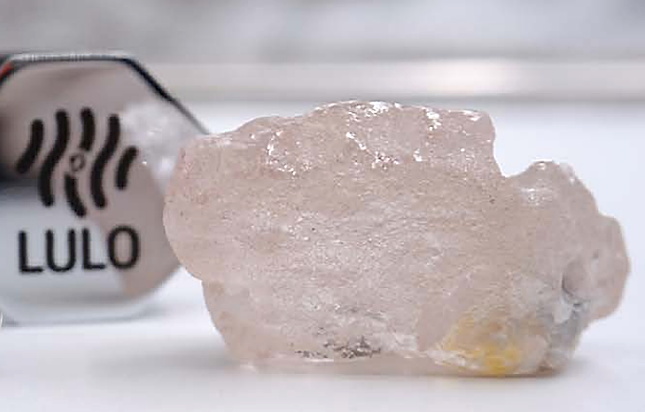 IDEX Online) - A huge pink diamond weighing 170 carats has been recovered at the Lulo mine, in Angola.

Australia-based miner Lucapa describes it as "an historic recovery" and says it is believed to be the largest pink diamond found in the last 300 years.
The stone, named The Lulo Rose, will be sold at international tender by Sodiam E.P, the Angolan state diamond marketing company.
Tobias Kormind, managing director online jeweler 77 Diamonds, said it could sell for as much as $100m as a polished stone.
It could, he said, "surpass the price paid for the most expensive diamond ever sold at auction - the CTF Pink Star, a 59.6 carat fancy vivid pink diamond which sold in 2017 for $72.1m at Sotheby's Hong Kong".

Lucapa's managing director, Stephen Wetherall said: "Lulo is an exceptional alluvial resource and is truly a gift. We are once again made very proud by yet another historic recovery."

Diamantino Azevedo, Angola's Minister of Mineral Resources, Petroleum and Gas said: "This record and spectacular pink diamond recovered from Lulo continues to showcase Angola as an important player on the world stage for diamond mining."