Lucapa Announces Fourth +100-ct Diamond of 2022
September 21, 22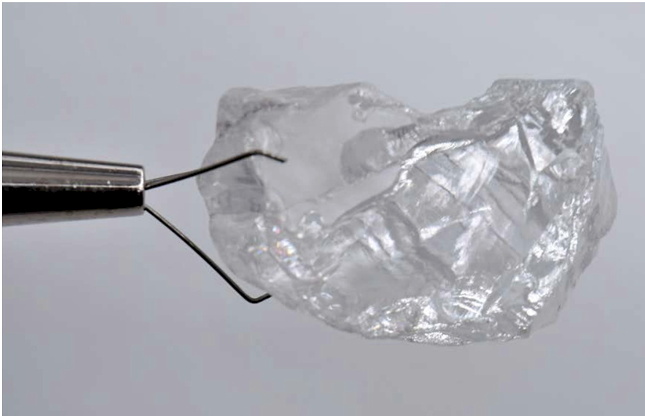 (IDEX Online) - Lucapa says it has recovered its fourth +100 carat diamond this year at its Lulo mine, in Angola.
The Australian miner describes the Type IIa 131-ct stone as "spectacular".
It's the 29th +100 carat diamond recovered since the deposit - which has both alluvial mining and kimberlite exploration - started commercial production in 2015. It jointly operates Lulo with its partners, Endiama and Rosas & Petalas.
Lucapa managing director, Stephen Wetherall, said: "We are extremely pleased with the recovery of another spectacular +100 carat Type IIa diamond at Lulo, which continues to illustrate the success of our long partnership with Endiama and Rosas & Petalas, the unique nature of the Lulo resource and the potential of the primary source exploration program."
Pic of the Type IIa 131-ct stone courtesy Lucapa.