Dubai's Diamond Trade Hits $37bn
February 20, 23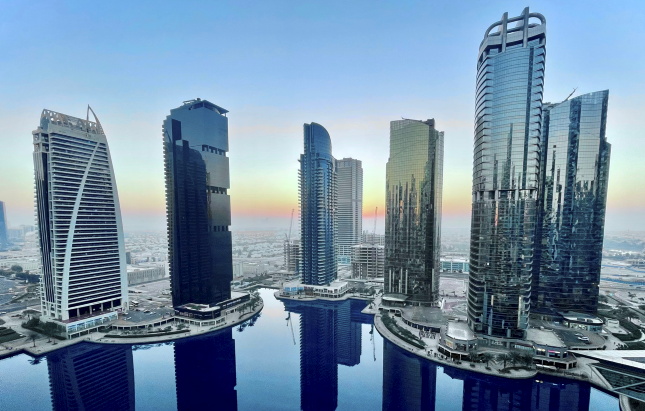 (IDEX Online) - The Dubai Diamond Exchange (DDE) has reported a 17 per cent increase in rough and polished trade last year, up to $37.4bn.
DDE, founded in 2002 as part of the Dubai Multi Commodities Centre (DMCC), said last February that it had overtaken Antwerp as the top trading hub globally for rough diamonds - over $22.8bn in 2021 - and "looks to become the largest diamond trade hub for rough and polished combined".
Antwerp no longer publishes its data, and a DMCC spokesman said it was therefore unable to make direct comparisons.
DDE saw a 42 per cent rise in polished trade and a seven per cent rise in rough, although it did not give actual figures.
Over the last three years, rough diamond trade has risen by 72 per cent and polished by 50 per cent - a combined increase of 64 per cent.
Pic shows DMCC, home to DDE