Lucapa Pauses Mine Revival as Prices Slide
November 20, 23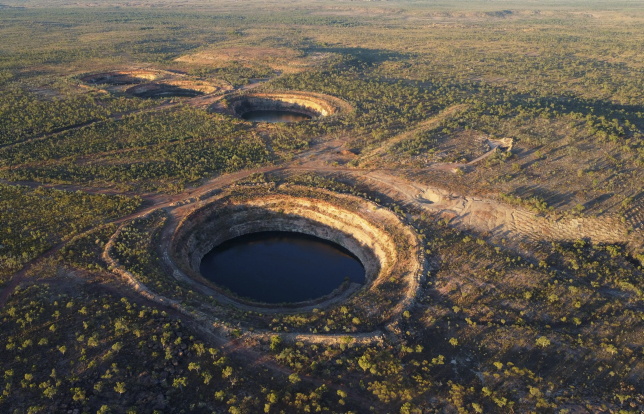 (IDEX Online) - Lucapa today (20 November) said it was pausing plans to revive the Merlin mine in Australia, amid the ongoing decline in diamond prices.
The Perth-based miner bought the mothballed deposit (pictured), in a remote part of Northern Territory, Australia, for $6m in December 2021.
At the time it estimated annual production at 153,000 carats, generating a total projected revenue of $1.14bn over 14 years.
But the company now says that with the current capital market environment and softening of diamond prices in 2023, it was halting work, for the time being on its Merlin Diamond Project Feasibility Study.
Newly-appointed managing director Nick Selby said "Lucapa is in the fortunate position to be debt free and have two profitable producing mines (Lulo, in Angola and the Mothae, in Lesotho).
"For the next 12 months we will focus on further strengthening our balance sheet. Rather than raise capital to fund the original Merlin development, we will focus on a lower cost pathway to development using existing resources. We believe that this is in the best interests of shareholders".
Earlier this month Lucapa recovered a 235-carat and a 208-carat diamond at Lulo, Angola. Both diamonds are Type IIa and are the 39th and 40th +100-ct recoveries since the alluvial mine began commercial operation in January 2015.
Merlin was opened in 1999 by Ashton Mining, a wholly-owned subsidiary of Rio Tinto, but closed in 2003 after producing 500,000 carats. The site was then sold to Striker Resources (which became North Australian Diamonds and subsequently Merlin Diamonds).