Dharmanandan Research Centre Launching J-Secure Machine
October 10, 16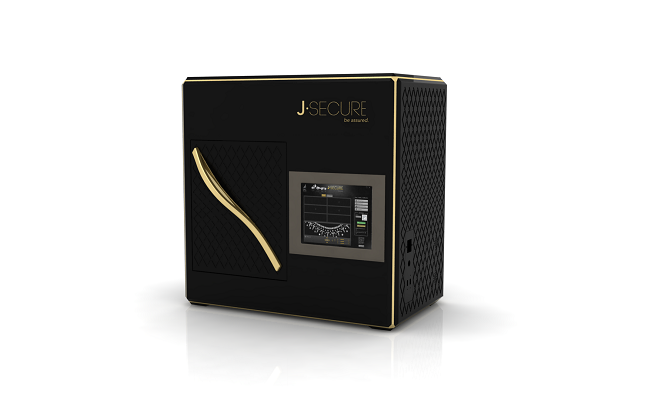 (IDEX Online) – Following the success of its D-Secure machine, a highly accurate instrument for identifying synthetic diamonds, the Dharmanandan Research Centre (DRC Techno) is launching the J-Secure.
J-Secure is the first instrument of its kind which identifies lab-grown synthetic diamonds in jewelry set with stones and performs effectively with practically all sizes and shapes of diamonds, the firm said.
It can detect lab-grown synthetics, produced by both CVD and HPHT methods, from 0.003 carats in size set in all types of jewelry.
Dharmanandan said the J-Secure is the latest stage in its battle against undisclosed synthetics suspected of being set in jewelry, and to protect the pipeline from undisclosed synthetics.
The diamond manufacturer said the final checkpoint for screening for such stones is in jewelry, and if each piece of jewelry is scanned before being sent to retailers and before reaching consumers, then the chances of it reaching consumers are negligible.
The firm described the J-Secure as easy to use, reliable, fast and cost-effective. It can be used before a sale to show consumers in a showroom that the jewelry item is free of synthetic diamonds.
Dharmanandan said it is starting advance booking for purchase of the instrument from next week.
DRC Techno said it started booking of J-Secure and J-Secure Plus from October 1, and also announced a new instrument called D-View to check phosphorescence to detect possible HPHT lab grown synthetic diamonds. The estimated price of D-View will be $5,000.
DRC Techno is further introducing a 'Chain of Custody' program via web portal, reportcheck.dsecure.com, for users of D-Secure and J-Secure. The report check will also be available via a mobile application.
DRC was formed in 2006, and works on bringing in technological improvements and innovations to the field of diamonds and jewelry manufacturing.