Signet Jewelers Expands Non-Merchandise Fulfillment Center
April 11, 17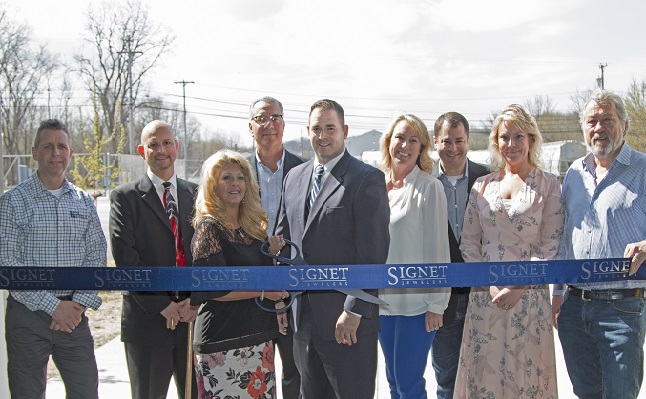 (IDEX Online) – Signet Jewelers Limited said it has officially opened its expanded non-merchandise fulfillment center in Barberton, Ohio.
The expansion adds approximately 56,000 square feet to the facility making the new total more than 134,000 square feet, the firm said. "This is a 65 percent increase in space, making one central location for all non-merchandise supply fulfillment needs for its approximately 3,000 stores in the U.S.
"This expansion is vitally important to Signet's continued success and enables us to configure an ideal space to best meet the needs of our business and our Team," said Bryan Morgan, Signet Jewelers' Chief Operations Officer.
The expansion increases the existing working capacity by 61 percent and provides flexibility for the future. In addition, the expansion triples the available inbound and outbound production capacity of the warehouse. It enables Signet to adapt to the needs of its business and Team, over time.
Inside, LED lighting was used and the exterior of the entire property was retro-fitted with LED lighting. Also, throughout the center there are areas for recycling of paper, plastic and cardboard. Lastly, with the new expansion, it is planned to increase the number of jobs at the center from 40 to 58 by the end of this year, which represents a 45 percent increase, and add approximately 80 percent more jobs over two years.