Gen X to Spend the Most this Holiday Season
November 14, 19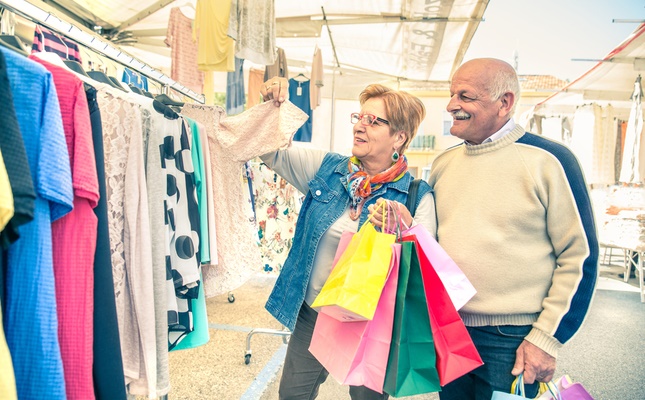 (IDEX Online) - A new survey reveals just how much marketers need to take generational differences into account to make the most of the holiday shopping season. According to insights from the 2019 Holiday Purchase Intentions Survey from The NPD Group, each generation's holiday shopping plans looks very different.
So, how do the generations break down?
Gen Z
About one-third will start shopping on Black Friday and plan to buy clothing, accessories and electronics. They are less likely to shop online than Millennials or Gen X.
Millennials
Millennials spend less than their older counterparts, but one-third plan to spend more than in 2018. Over 20 percent of Millennials will start shopping on Black Friday, second only to Gen Z. Most of their shopping will be done online and are more likely than all other generations to buy electronics (46 percent) and shop Dollar Stores (19 percent).
Gen X
Gen X shoppers plan to spend more than all other generations. They are the most likely generation to buy clothing/accessories (68 percent) and entertainment items (44 percent), and most likely to shop mass merchants (51 percent) and online pure-plays (77 percent). About one-fifth will start shopping on Black Friday.
Boomers
Fifty-seven percent of Boomers plan to start shopping before Thanksgiving. They plan to spend the second-highest amount of all generations with overall spending the same as last year. They are more likely than all other generations to shop department stores (24 percent) and national chains (27 percent), but they are also most likely to purchase liquor or wine as holiday gifts (26 percent).
Silent Generation
Four out of 10 older consumers plan to start shopping late and only half will shop online. They plan to spend about the same amount as Millennials, keeping their spending in line with last year.
"No consumer can be left behind in today's increasingly competitive retail environment where shoppers demand a more personalized approach than ever before," said Marshal Cohen, chief industry advisor, The NPD Group.
"In order to win the holiday retail battle, marketers need to address holiday shoppers across every generation, and also make them feel like they matter."